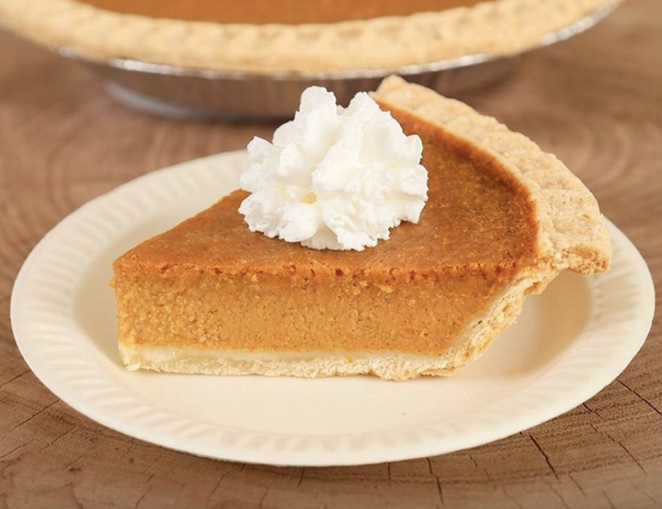 Photo Courtesy of Bill Miller Bar-B-Q
Bill Miller Bar-B-Q's pumpkin pie in on its way back.
Cooler weather is (hopefully) just on the horizon, and San Antonio-based Bill Miller Bar-B-Q is ushering autumn in with the return of its seasonal pumpkin pie October 4.
The Texas-based chain took to social media Sunday, September 12 to share the news. "No words..Just happy tears," the chain's
Instagram post
read. "October 4th can't come soon enough!"
Fans can expect to be able to order the pies — a single slice for $2.55, plus tax, or the whole shebang for $12.85 — from October 4 to January 6, or while supplies last.
So many restaurants, so little time. Find out the latest San Antonio dining news with our Flavor Friday Newsletter.