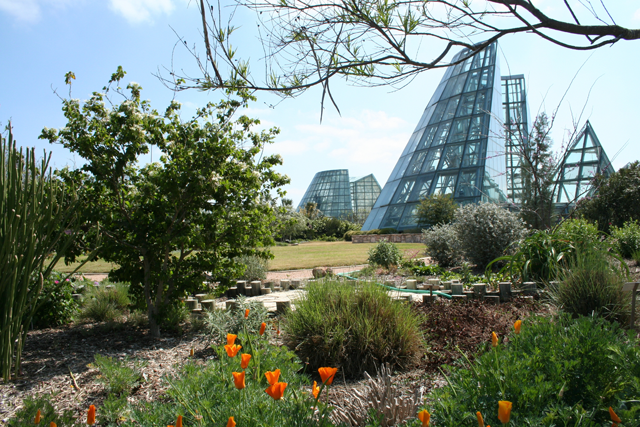 Courtesy of the CIty of San Antonio
San Antonio Botanical Garden
The Texas Parks and Wildlife Department announced Thursday that it awarded the San Antonio Botanical Garden a $1 million Urban Outdoor Recreation Grant for a 2.5-acre expansion.
And the expansion will be one the whole family can enjoy since the grant will be used to build a Family Adventure Garden designed for families with young children that will focus on nature and water interaction, as well as exploration and play.
"The highly anticipated Family Adventure Garden will create an exciting new environment that will feature interactive elements designed to encourage children's curiosity in the natural world and foster their crucial development as future stewards of the environment," the San Antonio Botanical Garden grant proposal states.
The family-friendly feature is part of a larger expansion of an approximate 7-acre tract of land at the San Antonio Botanical Garden that will include a new Welcome Center, educational Discovery Center, Culinary Garden and Outdoor Kitchen.
According to the proposal, the Family Adventure Garden is designed for recreation and education.
"Elements of the Family Adventure Garden will encourage children to observe, understand and experiment with patterns and cycles in nature, cultivating the curiosity and connection with the natural world that studies show make children healthier, happier, and smarter," the proposal states.
Activities will be directed and self-directed, "allowing children to not only learn through planned activities, but to use their imaginations for play."