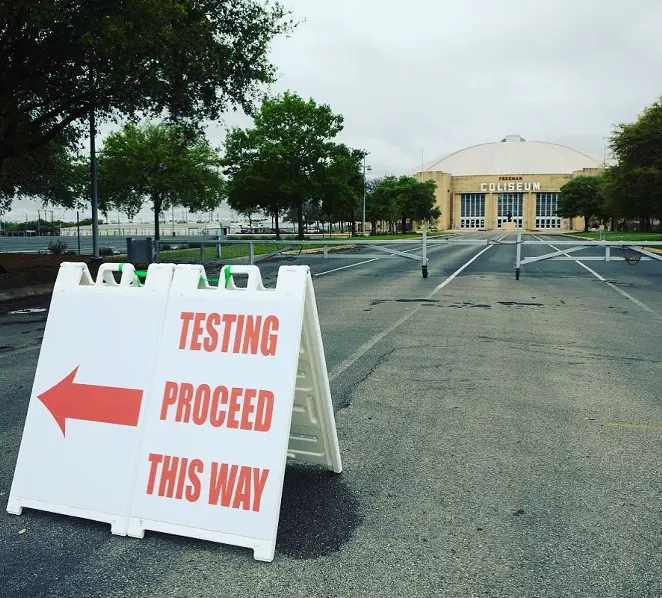 Twitter / @SAMetroHealth
COVID-19 testing site at Freeman Coliseum in San Antonio
Under state rules triggered by COVID-19 hospitalizations, Bexar County businesses currently running at 75% capacity must cut back to half capacity starting Tuesday.
The measures were mandated under a September order by Gov. Greg Abbott, which requires communities to dial back business capacity if their number of COVID-19 patients exceeds 15% of total hospitalizations for seven days in a row.
The local hospital trauma service area, which includes Bexar and nearby counties, hit that threshold Sunday.
Abbott's order applies to restaurants, retail shops, gyms, swimming pools, among other establishments. Bars that haven't converted to restaurant food service must remain closed.
Churches, local government facilities, beauty salons and schools are excluded from the order.
Stay on top of San Antonio news and views. Sign up for our Weekly Headlines Newsletter.