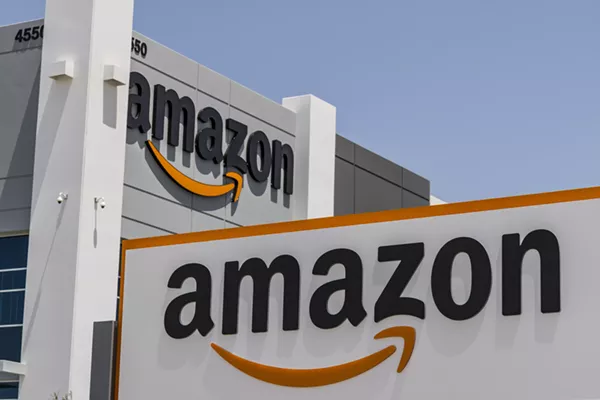 After a month of will they/won't they uncertainty, San Antonio has officially withdrawn from the national competition to house Amazon's second headquarters. In a letter sent to Amazon CEO Jeff Bezos Wednesday, Mayor Ron Nirenberg and Bexar County Judge Nelson Wolff explained their reasoning. In short: They don't have time to play games.
"It's hard to imagine that a forward-thinking company like Amazon hasn't already selected its preferred location," they write. "And if that's the case, then this public process is, intentionally or not, creating a bidding war amongst states and cities. They point to the
$3 billion that Wisconsin recently dished out
in incentives to lure Taiwan's Foxconn as an example.
Since announcing its plans to open a second company headquarters, a sibling for its massive HQ in downtown Seattle, cities have been making some sweeping,
somewhat desperate moves
to catch Bezos' eye. Tucson sent the company a 21-foot cactus. Birmingham installed three giant Amazon boxes on its downtown sidewalks. Kansas City's mayor
fired off 1,000 five-star reviews
on Amazon products.
However, its hard to blame them for such aggressive wooing — especially since Bezos is promising 50,000 jobs with an average salary of $100,000 on his new campus. Compared to
Hulu's recent decision
to build a new service center in San Antonio — a deal promising 500 jobs that (mostly) pay over $15 an hour — it's a grand slam.
But, as both Nirenberg and Wolff write, that massive economic win isn't worth the fight to win Bezos' affection.
"Sure, we have a competitive toolkit of incentives, but blindly giving away the farm isn't our style," they write.
Plus, they and other city leaders believe he's already made his pick. "I suspect the company already knew where they were going before they made the announcement," Councilman Rey Saldaña
told the San Antonio Express-News.
Others in the business community worry that San Antonio simply doesn't have a strong enough workforce pool to draw top Amazon execs from, or that the city requires stronger transportation infrastructure before attracting such a mega-company.
Still, the withdrawal letter ends with an open invitation instead of a slammed door.
"Now and in the future, we're working to ensure that San Antonio is a good choice for any company," Nirenberg and Wolff write. "If you choose to join a city of the future, we would love to have you in San Antonio."