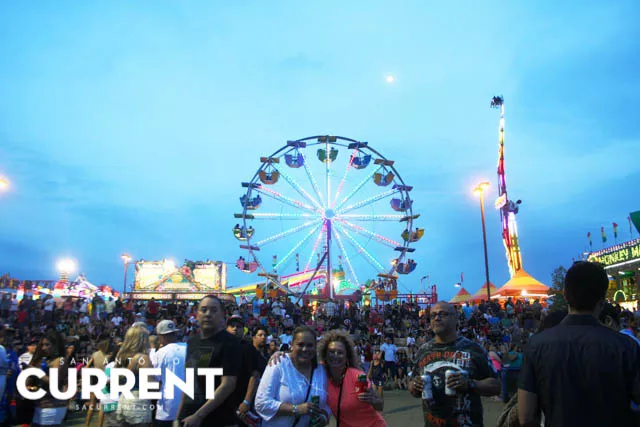 Photo by Mayra Alexandra
The people behind real estate websites can't stop ranking cities into inconsequential and meaningless categories. Today's ranking comes from Movato, and this compilation of Texas cities is notable for the fact that San Antonio isn't on it.
Behold the "
Most Exciting Texas Cities
," an esteemed ranking of Lone Star municipalities that includes heart-stopping locales such as Bryan and Conroe. San Antonio is conspicuously absent, even though the site included Austin, Dallas and Houston in the top 10. Clearly, this ranking is bullshit. The list means to highlight the "particular spots in Texas that just offer more to the average ultra-active fun-seeker," according to Movato. And despite the fact that practically the entire city is experiencing a collective hangover after 18 days of Fiesta frivolity, San Antonio doesn't make the cut. The county fair in Conroe has more pull. Galveston tops the list because they have a couple of roller coasters. Hey, list makers, Fiesta Texas has eight. Just because Playland Park is a distant memory doesn't mean the city hasn't more than made up for it. Sure, one may consider Galveston's annual threat of obliteration during hurricane season exciting. Some thrill seekers' idea of fun might be playing it fast and loose with protection against the flesh-eating bacteria that can thrive in the tar-polluted gulf water, but it doesn't appear that the excitement of nature's destructive forces were considered when giving the coastal city the top spot. The fact that people go there to board a cruise ship to go somewhere else was considered, however. The site claims to use a mish-mash of statistical data and personal opinion to determine which Texas towns are the most exciting. Apparently, San Antonio, with its rodeos and festivals and museums and theme parks and live music and dominating NBA team, just doesn't cut it. If it's any consolation, New Braunfels made the list at number eight, and at this point New Braunfels is like baby German San Antonio. But whoever made this list failed to mention Wurstfest, so they really just need to sit down.