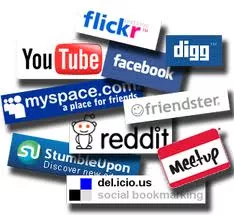 Getting connected with foodies and organizations on social media is one of the best ways to stay up-to-date with all of the happenings in the food world. While webpages are, by nature, static, social media is a constant flux of links, posts, pictures, events, and other great info. Big or small, learn more about the people and organizations driving food accessibility, policy, events, education, and politics (for better or worse, but mostly better) in San Antonio.
San Antonio Food Policy Initiative
(Facebook) According to the
website
, "It's about ensuring that everyone has equal access to affordable, fresh, healthy food. San Antonio has a lot of good things going on, but not necessarily connecting to move toward that goal. We are getting our act together in so many areas, it's only a matter of time before we connect the dots between health and food, environment and food, economy and food, and community building and.... what was it? Oh yes, food. By examining where our policies help or hinder the local food system, we can shape them to create the system we want to have."
Metro Health
(Twitter) The San Antonio public health agency's response to the needs of the community.
Its goal is
to, "Optimal health for our communities and our environment," and to "Provide leadership and services for San Antonio and Bexar County to prevent illness and injury, promote healthy behaviors, and protect against health hazards." Many of these "healthy behaviors" often include making fresh foods and exercise more accessible to the residents of San Antonio, as well as tobacco cessation and preventive measures for diabetes and obesity.
San Antonio Weston A Price chapter
(Facebook) Friend the San Antonio Weston A Price chapter and sign-up up for their newsletters to get connected with this group. The
Weston A. Price Foundation
is a nutrition organization dedicated to spreading the word about traditional diets, real foods, raw milk, healthy fats and fermented vegetables (and fighting the current food system all at the same time). Or, as their motto goes, they are dedicated to "Wise traditions in food, farming, and the healing arts."
San Antonio Foodshed
(website) Want to eat local? Check out the San Antonio foodshed to discover new farms and vendors or to learn just how many miles your food may have traveled to get to you. According to its website, "Our goal is to keep the community informed about our amazing opportunities to eat locally-grown foods in the San Antonio area.  In this context, 'local' means within 70 miles of San Antonio."
Unfortunately, its Facebook group is scheduled to be archived
.
San Antonio Food Bank
(Facebook) The
San Antonio Food Bank
works to serve those in need in the community and "fight hunger in Southwest Texas through food distribution, programs, education and advocacy."
Also follow on Twitter
.
Green Space Alliance of South Texas
(Facebook) Eye a perfect spot for a community garden, get in touch with
Green Space Alliance
and you may just turn that dream into a reality. GSA is a non-profit organization "dedicated to preserving our open lands and enhancing our urban environment." They are integral in creating community gardens across the city and work hard to educate and engage the public in dialogue and lessons in environmentalism. It's all about encouraging us to get involved and "grow our own."
—
Liz Schau is a Certified Holistic Health Counselor who specializes in nutritional changes for women with thyroid disease, food allergies, autoimmunity, and digestive health concerns. You can find her at LizSchau.com.