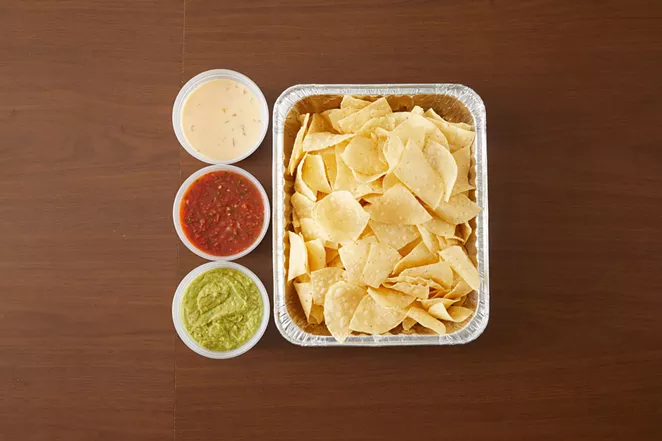 Photo Courtesy Freebirds World Burrito
San Antonio Freebirds locations will offer free Guacamole, Queso.
We've never needed a reason to order extra guac or queso, but San Antonio locations of Freebirds World Burrito are using the condiments' national holidays as an excuse to give them away.
On National Guacamole Day — Thursday, September 16 — guests can redeem a free side of guac with any in-store entree purchase. Guests can partake in a similar promotion on Monday, September 20, National Queso Day, when stores will dole out free queso.
The Austin-based burrito and taco chain operates six locations in San Antonio.
So many restaurants, so little time. Find out the latest San Antonio dining news with our Flavor Friday Newsletter.