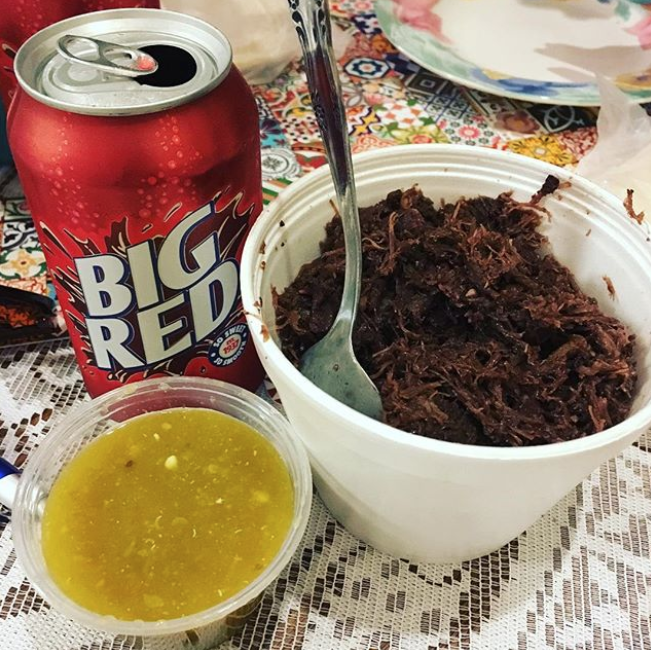 Leave it to a movie theater on the South Side to add puro delicacies to its menu.
A
Facebook post
from City Base Entertainment - Cinema & Arcade, a movie theater at Brooks City Base, reveals that the concession stand menu now features a San Antonio staple: barbacoa and Big Red.
Locals catching a flick can score two barbacoa tacos and a large Big Red for $10. While that may run you more than your usual taqueria, it's not a bad deal considering concession prices. City Base Entertainment prides itself in being the only theater to offer Big Red.
If you want to down some barbacoa while catching the latest adaptation of
Little Women
or the
Bad Boys
sequel, you can with what appears to be a limited time deal. Just be sure to bring the aguacate.
So many restaurants, so little time. Find out the latest San Antonio dining news with our Flavor Friday Newsletter.