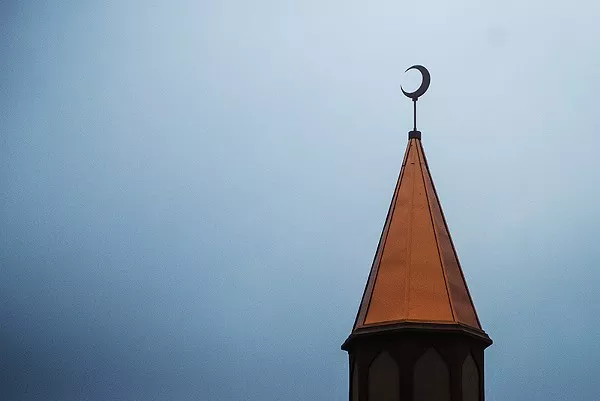 Sarah Brooke Lyons
Islamic Center of San Antonio
Sarwat Husain was in New York City on election night. When she returned to her work as president of the Council on American-Islamic Relations office in San Antonio, Husain's voicemail and email inbox was packed with messages from worried members of the
local Muslim community
. The calls have yet to stop.
"Parents are pulling their children out of school, afraid to go out in public," Husain told the
Current.
"Women who wear hijabs are especially frightened."
Over the 15-month election season, CAIR has become the San Antonio Muslim community's go-to call center to report a tide of anti-Muslim harassment. One of Donald Trump's few policy ideas highlighted in his run for presidency was to ban all Muslims coming into the U.S. This plan — and Trump's election — appeared to normalize anti-Muslim sentiment across the U.S. According to a new report by the FBI,
hate crimes against Muslim Americans have increased 67 percent
over the past year.
Husain said the local reports of harassment she's getting are far more frequent and more troublesome than any of the abuse and discrimination reported after September 11, Husain said. And they've only intensified in the past week.
One woman called to say a local Walmart checker had demanded she take off her hijab, because "you can't wear that anymore in this country." Many parents said their children had been beat up and taunted at school for being Muslim. Husain felt this aggression firsthand when she accidentally bumped into the car in front of her at a stop light. She hadn't left a mark on the other car, but pulled over to apologize to the man she hit.
"As soon as he got out of the car and saw me in my hijab, I could see the rage in his eyes," she said. He demanded she give him her driver's license, insisting it was the law. Instead, she rolled up her window, locked the car doors, and called the police. "They were extremely polite and made the man leave," she said. But she was admittedly shaken up.
Since Trump announced his run for presidency in June 2015, Husain's watched dozens of Muslim parents pull their children out of San Antonio schools and into homeschooling because of anti-Muslim bullying. It wasn't just coming from children. She heard of one elementary school teacher telling a Muslim student: "Wait until Trump is president, he'll kick all of you out."
In response, CAIR is reaching out to schools and teachers across San Antonio to offer workshops addressing this hate — whether it's implicit or not. Local colleges have already called CAIR to help educate students and faculty, in light of reported post-election violence on campuses.
In the face of this new wave of anti-Muslim aggression, Husain remains confident in her community's resilience. As a minority population living in America, she said, "We are always fearful, but we know how to live with it." She understands why some families may want to hide behind closed doors to avoid harassment, but says confronting the hate is pivotal to moving passed it.
"We must show these people that we are living among them, that we aren't afraid," she said. "I tell women to look straight into the eyes of someone who's harassing them. Stand tall."