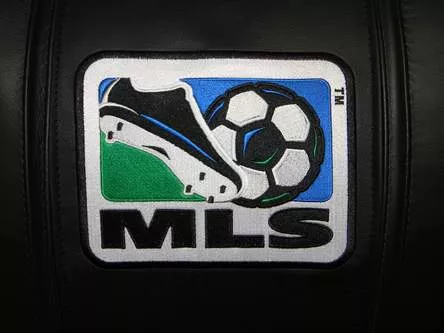 Major League Soccer logo via Photobucket
Earlier this week District 10 Councilman Mike Gallagher submitted a request for a resolution that would announce San Antonio's intention to bring Major League Soccer to the Alamo City.
"By having a Major League Soccer Team in San Antonio, our community could yield significant economic impacts as fans from around the region and even Mexico would have the opportunity to see an MLS team play at Toyota Field, spend money at our local shops, restaurants and hotels and contribute to the revitalization of the Northeast Corridor," Gallagher said in a press release.
Currently, MLS is planning to add 24 expansion teams by 2020, and Gallagher thinks that Toyota Field, where the North American League's San Antonio Scorpions play, would be a solid fit.
However, the Alamo City's not the only metropolis looking to woo a MLS team.
First on the list of contenders is Minneapolis, Minnesota. According to the Star Tribune, the Minnesota Sports Facilities Authority amended an agreement with the Vikings, where it would pay them $20,000 per MLS game allowed in the football team's new stadium.
And then there's the jewel of the Nevada desert, Las Vegas. According to the Las Vegas Review-Journal, the city's council is working toward a deal with a developer to build a MLS stadium, which could be worth as much as $150 million.
In Sacramento, authorities are already trying to buy 100 acres to build a complex in an effort to attract an MLS soccer team, according to the The Sacramento Bee.
Just an hour north of San Antonio, the Austin City Council has passed a resolution announcing its intent to work with stakeholders to bring MLS to Texas' Capitol.
Also in Texas, El Paso is trying to attract a team too. According to the El Paso Times, officials there hope the city's proximity to Mexico would be attractive to MLS officials.
So what does San Antonio have to offer? According to Gallagher, Toyota Field was constructed for easy expansion to MLS standards and could seat nearly 20,000 people. Additionally, the success of the San Antonio Scorpions shows a market exists, according to Gallagher.
"The interest in soccer is clearly rising not only worldwide, but in San Antonio, and to have another major league sport in our city would provide great exposure," Gallagher said.
We think it's going to take more than Toyota Field to attract a MLS team, especially when some other municipalities are already shelling out cash to attract the league.