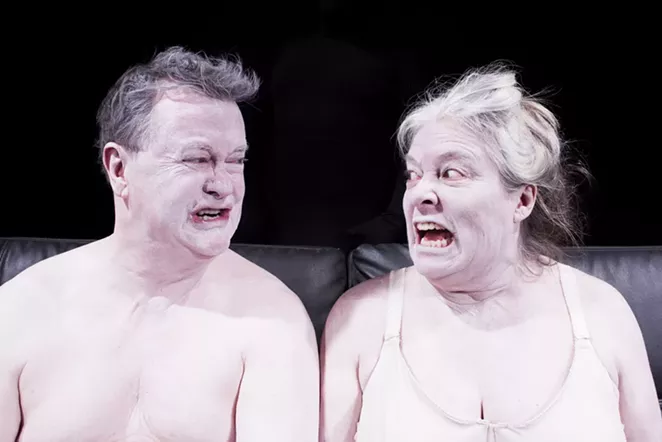 There are often more questions than answers to be found in the teasers leading up to shows presented by Jump-Start Performance Co., San Antonio's premier experimental troupe for three decades and counting.
Directed by lead artist Daniel Jackson, the original new endeavor Basement Complex Suite 102 follows that mysterious trend, inviting potential viewers to "experience theater in the dark" and then asking them to ponder such quandaries as "What do you do when you're confronted with something you can't understand, and also it wants to destroy you? Maybe you were wrong the whole time."
Billed as "an ensemble-devised experience that will weird you the heck out," the limited engagement promises to explore deep and ominous concepts that skew both sci-fi (ghosts and monsters) and philosophical ("edges and their absence … human beings' place in the universe").
$10-$12, 8pm Thu July 26, 8pm & 10pm Fri July 27-Sat July 28, Jump-Start Theater, 710 Fredericksburg Road, (210) 227-5867, jump-start.org.
Get our top picks for the best events in San Antonio every Thursday morning. Sign up for our Events Newsletter.