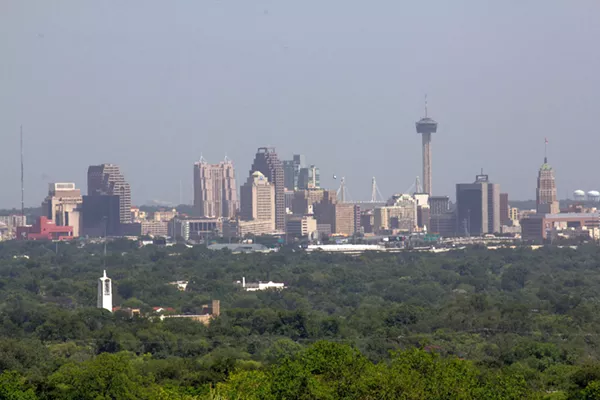 Wikimedia
San Antonio apartment dwellers tend to be picky about their amenities.
Picky, picky.
San Antonio renters are the most demanding in the country, according to new data from
apartment-search site ApartmentList
.
Renters here had the highest demand in the nation not just for one single amenity but for
five
of the ten used for ApartmentList's research. Percentage-wise, S.A. renters were the most demanding for air conditioning (In this heat, that kind of goes without saying, right?), parking, balconies, pools and hardwood floors.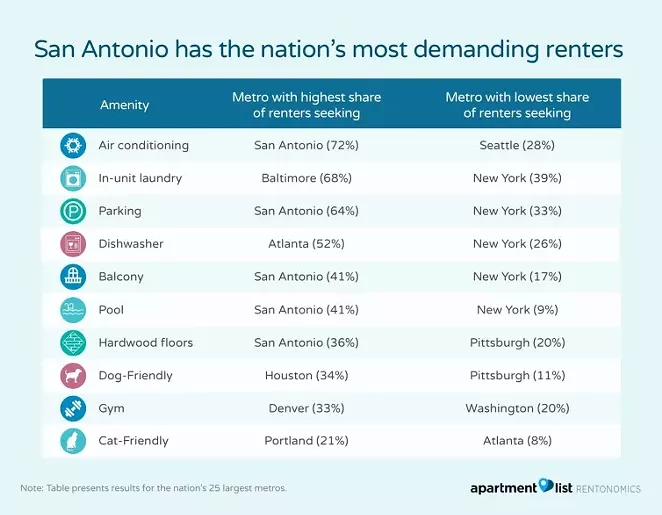 Part of the reason S.A. renters can be so choosy is that there are plenty of apartments available and many of those are built recently enough that they have fancy stuff like pools and on-site laundry rooms. In places like New York — where renters are the least picky in the nation — there's less new construction and landing any kind apartment that won't murder your budget is a major accomplishment.
But there's also a flip side to having so much new apartment construction, according to the research. San Antonio and other large Texas cities are "amenity-rich"
areas,
or places where renters have an above-average chance of finding all the amenities they want — but also an above-average chance of winding up with some amenities they really don't care about.
Stay on top of San Antonio news and views. Sign up for our Weekly Headlines Newsletter.