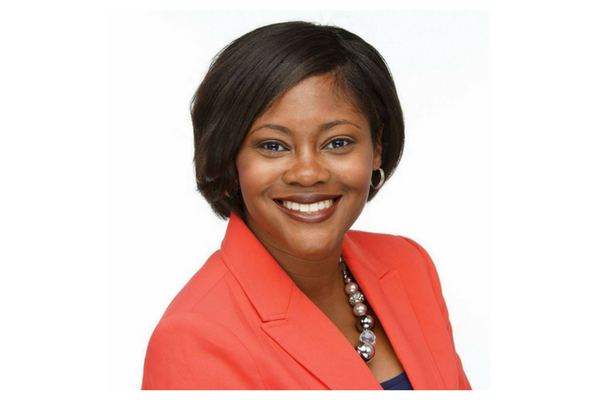 On Tuesday evening, Ashlei King, a reporter for KABB Fox29 and News4SA, was setting up in front of a school in San Antonio, getting ready to go live on the 10 o'clock show.
But minutes before her segment was set to air, King found herself in the midst of a racist outburst from complete strangers.
"They drove by and they yelled 'F the government. You effing fake news. F you, you n-word.' And they kept saying it, like you n-word, you n-word, you n-word," King described in a
Facebook Live video
about the incident.
King said it wasn't the first time people have yelled while she's been filming a segment — but "this time, it was different." She said at first, she decided to let it go, thinking maybe they were "some young punks." Then, the car came back around a second time.
"They were like, f you you n-word, you effing n-word, f-you f-you you n-word n-word n-word. And at that time, I'm kind of angry, because you know, I'm like how, why would somebody do this? And I couldn't really understand it," King said.
By the time they returned the third time, King said she was scared at that point, because she "didn't know what they were going to do."
"I couldn't really believe that this was happening. We're in 2018, and you have people calling each other derogatory terms. I've never in my life been called that word," King said.
After the third time, the harassers drove off and didn't come back, and she carried on with her segment. While she spoke to the camera, she was looking around to make sure she didn't spot the car again.
King told the
Current
she'd decided to share her experience on Facebook to raise awareness about how San Antonio is not immune to racism.
"A lot of people think, you know, in San Antonio there's not racism, it's a majority minority city, and so I just kind of wanted to let people know that this is out there," King said. "One of my colleagues approached me in the newsroom on Wednesday after he saw my initial Facebook post, and he said it was eye-opening and he didn't realize that this happens to people that he actually knows. So I decided that I wanted to start the conversation, and put it on my professional page and let people know that this happens."
Overall, King told the
Current
the response to her post has been overwhelmingly positive, restoring her faith in humanity.
"When I came back to the station, everyone just couldn't believe that had happened. Everybody was around me, and they were like what do you need us to do? Did you get a license plate number? Do you need us to call anybody? My newsroom family has really been amazing and supportive through all of this," King said.
Even though King described the ordeal as "difficult" to think about, she ended with a strong message to her harassers in her video: "I'm not gonna let these ignorant people stop me from doing my job, because at the end of the day, this is what I love to do, and I'm not gonna let anybody take that away from me," she said.