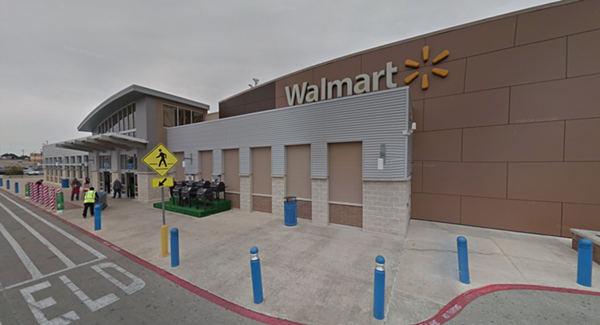 Screenshot via Google Maps
A San Antonio teenager is in critical condition after falling off of a vehicle and being struck by another, according to police.
On Monday night, San Antonio police said 19-year-old Maria Hoover was
standing on the hood of a car
as her friend drove the vehicle in the 5025 Northwest Loop 410 Walmart parking lot. The teenager then fell off of the car and was
run over by another vehicle
.
However, Hoover wasn't completely run over – the tire rested on her head.
Another driver witnessed the accident and pulled over to help,
police said
. It took four people to lift the vehicle and a fifth person to pull the teenager from under the tire.
Hoover was transported to University Hospital, where police say she is in
critical but stable condition
.
Police will continue to
investigate the incident
. According to the
San Antonio Express-News
, it is too soon to tell whether
charges will be filed
.
Stay on top of San Antonio news and views. Sign up for our Weekly Headlines Newsletter.