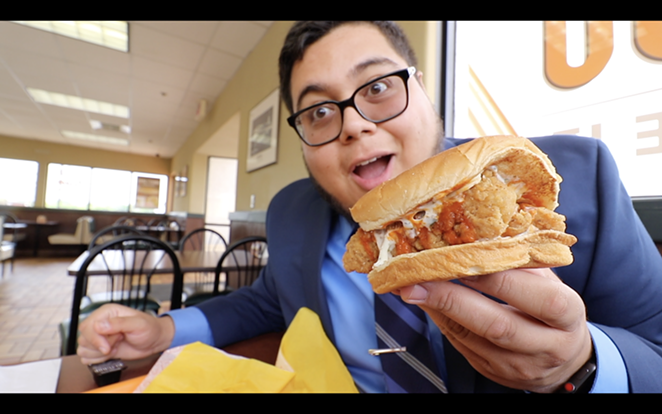 El Paso native Aaron Sanchez started a
YouTube channel
shortly after moving to San Antonio two and a half years ago. The short fast-food reviews have amassed a small, but vocal following which checks in on his weekly foodie field trips to check out Whataburger's latest or back home to eat Chico's Tacos.
For this week's Big Spoon podcast episode, we chat with Sanchez about his process, his most-viewed video and more.
So many restaurants, so little time. Find out the latest San Antonio dining news with our Flavor Friday Newsletter.