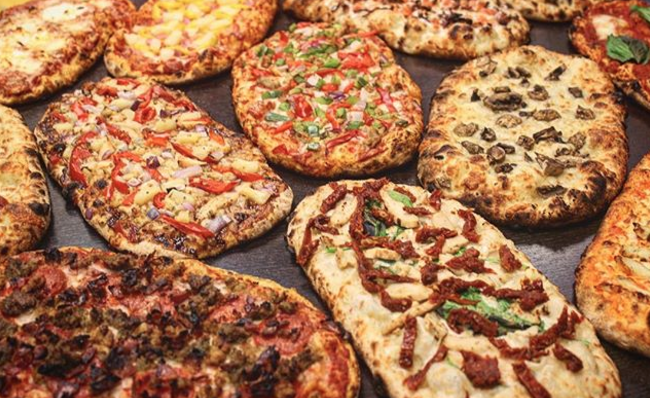 New Jersey pizza is coming to San Antonio with 1,000 Degrees Neapolitan Pizza opening very soon, though we
expected the opening to happen
in mid-summer.
The national chain has yet to announce an official opening date, but recent activity on the San Antonio location's
Facebook page
has us expecting a grand opening within the next few weeks.
The excitement of the new spot all comes from the heat (it's named 1,000 Degrees for a reason) and how fast the pizza is made. It's cooked in 120 seconds. For those that aren't fans of math, that's two minutes!
You'll also be able to enjoy chicken wings, salads, dessert, wine and beer. Oh, and there's a kids menu, too.
Local franchise owner
Ashley Andres previously told
the
Current
that the future pizza shop will feature a large patio and will allow customers to see the preparation that goes into the pizza making via assembly line. Talk about dinner and a show.
Andres said she'll keep her previous promise of giving away free 10-inch pizzas throughout the day of the grand opening, so we'll give you a heads up when the date is set.
11224 Huebner Road, Suite 206, (210) 368-2053.