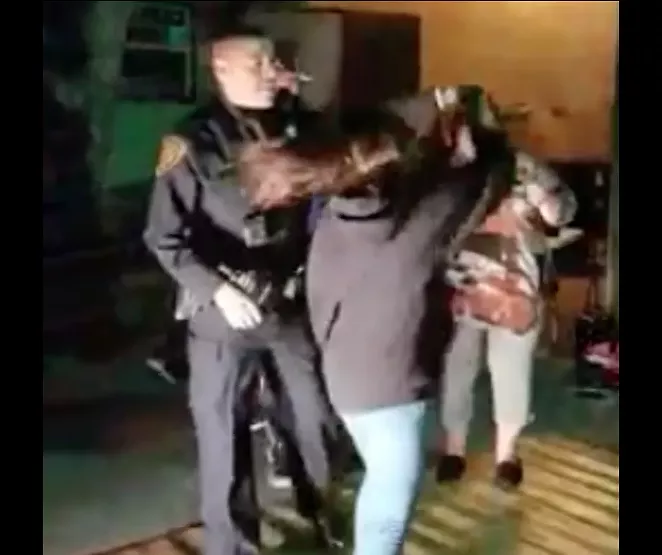 On Sunday night, one on-duty SAPD police was caught on video shaking his groove thang after responding to a noise complaint at the same San Antonio residency.
Lesley Sapp was hosting her child's dance club, NXG Dance Crew, when police showed up to investigate the bumpin' music scene. That's also when SAPD Officer Juan Bruno decided to show the group some of his own moves.
Sapp captured the moment on her phone and shared it on Facebook. It features a laughing Bruno, winding up for his own impromptu salsa jam. He is then joined by Sapp's teenage daughter, who has some impressive moves herself.
The video has received nearly 200,000 views and commenters are applauding the moment as community-building.