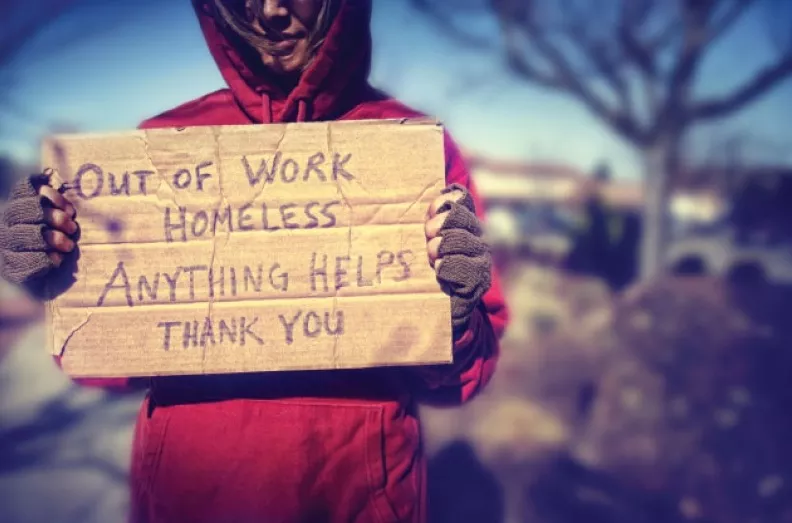 The San Antonio Police Department posted a nine-minute video today entitled "Change that Makes a Difference," featuring interviews with panhandlers to show that our donations don't in fact help them, but are rather used for drugs.
The video pivots quickly to highlighting the benefits of Haven for Hope, which offers a wide variety of resources to homeless San Antonians, and encourages donating to charitable organizations rather than directly to individuals on the streets.
The video is part of a campaign, according to SAPD's Facebook page, that "encourages those who want to donate to the homeless and needy to do so with ease and safety. Street corner donations to panhandlers don't always have the desired effect. In fact, it may hurt more than help."  While most of the video broadly states that donations go toward alcohol or drugs, it does point out, thankfully, that's not the case in every situation.
The SAPD will distribute cards that read "Many times the spare change you give is used for drugs or alcohol. There's a better way: giving to an organization ensures that people get the help they need."
Since first proposing to ticket those of us who donate to panhandlers, Police Chief William McManus has repeatedly said that most people use donations to feed addictive habits. The proposal, which isn't on this week's city council public safety committee agenda, has lost support among city council members and raises First Amendment concerns, as the Current reported this week.