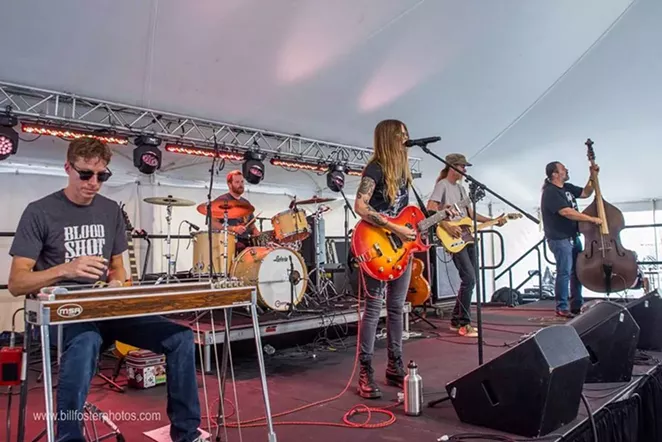 Facebook / Sarah Shook and the Disarmers
"I can't cry myself to sleep so I drink myself to death / I got cocaine in my bloodstream / and whiskey on my breath / Ain't a thing that I can change to get my luck up / I guess I'm just too much of a fuck up."
While these honest lyrics from Sarah Shook and the Disarmers sound like they'd come from a heroine-enriched punk rock frontman, Shook and her band aren't exactly punk. The band tiptoes between singer-songwriter, alt-country and indie folk rock, making their lyrics stand out. In a way, it makes even more sense that these lyrics are sung with a southern drawl as slide guitar notes ring in the background.
So I guess in a way, they do some real honest country, y'all.
Self-described as a "bisexual, atheist mom in a country band from the south," according to a recent press release, Sarah Shook and the Disarmers are slated for an appearance at The Lonesome Rose on Friday, January 25.
$10, Fri Jan. 25, 8pm, The Lonesome Rose, 2114 N. St. Mary's St., thelonesomerose.com
.
Get our top picks for the best events in San Antonio every Thursday morning. Sign up for our Events Newsletter.