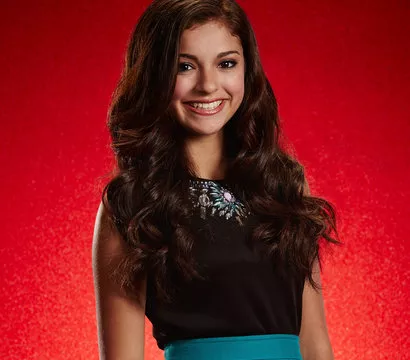 Courtesy of NBC
17-year-old San Antonian Bryana Salaz turned chairs on last night's season premiere episode of The Voice on NBC.
Bryana sang Ariana Grande's "Problem," complete with divalicious hand gestures, on the show's season 7 opener. She says she was nervous right before stepping onstage, but the judges took no notice.
Adam Levine, Gwen Stefani, and Blake Shelton all enthusiastically turned their chairs for the high schooler, with Adam going so far as to give Bryana a standing ovation.
After choosing Team Gwen, Bryana says it was "one of the hardest decisions ever," but she ultimately chose the quirky No Doubt singer because she seemed the most excited about Bryana's performance.
Bryana hopes her new mentor will help her find and develop her own unique sound.