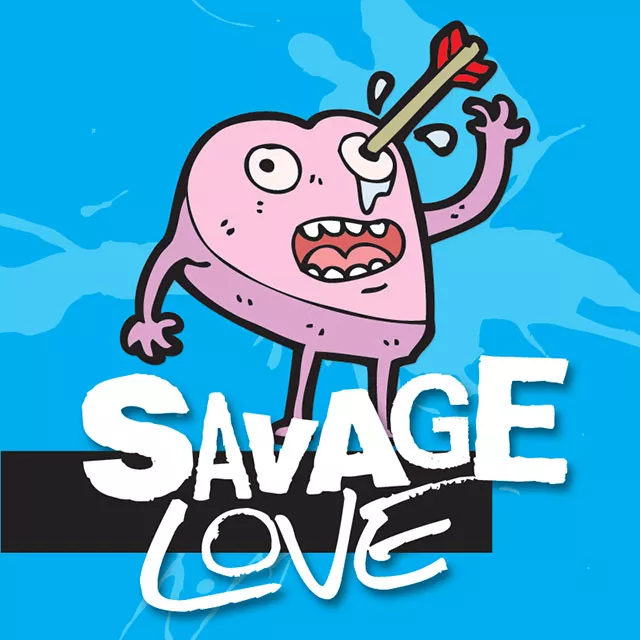 My father is 65 years old and has been a devoted husband to my mother who has been battling a medical condition for the past 30 years—a condition that prevents her from engaging in sexual activity of any kind. He has not had sex in all this time and is desperately frustrated. He's not internet savvy—quite the opposite—and has taken to calling me across the continent from Michigan to ask for my help in getting him laid. At first, I just thought it was gross. But now, a couple of years and awkward conversations later, I wish I had some good advice for him—if only so that we never have to speak of this again. Is there a way that a man (once again, not internet savvy—it's impossible to emphasize that point too much) can legally find someone to have sex with in Michigan? I will read your answer to him over the phone.
The Good Son
"It's awesome that TGS has gotten over his initial squick and is stepping up to help his dad," said Savannah Sly, a "professional fantasy fulfiller" and a sex workers' rights activist with the Sex Workers Outreach Project (swopusa.org). "His dad will have the best success by hooking up with an escort. Escorting is not technically illegal, as the money paid is for time and companionship only—and anything that happens sexually is a decision made by two consenting adults."
Sly recommends finding an independent provider whose website doesn't use sexually explicit language and specifically states that payment is for companionship only. But Dad can't look at websites—or Dad can't be trusted to look at websites—so Sly suggests that you do the looking for Dad.
"TGS could visit these sites and print out the advertisements of escorts in his dad's area who have phone numbers: eros.com/us/michigan/eros.htm and michigan.date-check.com/escorts.asp," said Sly. "Dad can look at the ads and then call a provider himself to arrange an appointment. TGS should let his dad know that some escorts will not see gentlemen who are new to the hobby. Everyone has their own methods of screening clients, and TGS's dad should comply with the safety-screening standards of whomever he chooses to call. This is for the safety of the provider and her clients."
Is there a way for your dad—or for you—to do a safety screening of your own? "Some escorts have reviews online," said Sly, "and reviews are a good way to verify that someone is a provider with a history of being professional and reliable."
A final thought from Sly: "There is nothing inherently wrong or violent about escorting, but our culture is really screwed up about sexuality and intimacy, and there is a lot of misunderstanding and stigma shrouding the adult industry. If TGS or his dad has cold feet about this, I suggest googling the phrase 'sex worker.' Read materials written by people who actually work in the adult industry—they'll find there are many experiences and perspectives they probably did not know about, and a little reading may allay their apprehensions." Follow Savannah Sly on Twitter at @SavannahSly.
On the Lovecast, Dan and author Johann Hari discuss our silly little drug war: savagelovecast.com.
mail@savagelove.net, @fakedansavage on Twitter