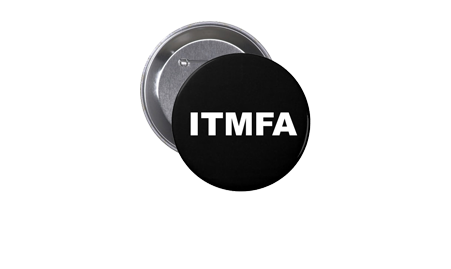 Q: A problem has cropped up for me ever since the reports of Donald Trump's pissing Russian hookers made the news. Every time someone on social media tries to make a comment about how disgusting that is, someone else jumps in and scolds that person for "kink shaming." The problem for me is that by normalizing my piss fetish, you're making it dull for me. Piss was one of the few things that even the kink community found disgusting. I now find myself looking for different porn because, eh, a lesbian pissing in the mouth of another lovely lady on a train platform? No big whoop anymore, it seems. My polyamorous boyfriend and I found each other without knowing we shared a love for piss. Neither of us had ever had someone to enjoy that with before. The one thing the piss porn I've been watching for half my life completely failed to capture is how goddamn amazing it is to embrace and make out with a person you love dearly while you're both covered in each other's piss. If you personally don't want to kink shame, that's fine. I get it. But everyone, please stop telling your friends not to kink shame so that my boyfriend and I can get back to the business of pissing on each other and feeling disgusting about it and horny because of it.— Pissed Off Slut Wife
I have grappled with this same conundrum, POSW. If a kink is boner- or slicker-inducing to some precisely because it's so transgressive and disgusting to most, efforts to normalize said kink — by shaming kink shamers, for instance — could piss away that kink's power to induce all those boners and slickers. But I'm confident that the kink shamers will continue to have the upper hand for decades to come, despite the best efforts of the kink-shamer shamers. So your kink will continue to induce enough revulsion and disgust generally to keep you and your boyfriend feeling disgusting and horny in perpetuity.
Q: Listening to pundits discuss the president on the radio, I was inspired by your brilliant acronym (DTMFA) to yell, "Impeach the motherfucker already!" I'd love to see a line of bumper stickers and T-shirts bearing that sensible message: ITMFA! We need a shorthand for the obvious — think of the boost to productivity we'd get if we could cut half-hour conversations about the president to five simple letters: ITMFA! I appeal to you to bring this acronym into our everyday vocabulary. —Dumped My Motherfucker Already
DEAR READERS: DMMA wrote me that letter in 2006. She wasn't referring to Donald Trump, our current awful president, but George W. Bush, our last truly awful president. I thought DMMA's idea was great, I put up a website (impeachthemotherfuckeralready.com), and I raised more than $20,000 selling ITMFA lapel pins and buttons. I donated half the money to the ACLU and the other half to two Democratic candidates for the US Senate. (My readers helped turf Rick Santorum out of office!)
I didn't think I'd see a worse president than George W. Bush in my lifetime. But here we are. So I'm bringing back my line of ITMFA buttons and adding T-shirts and, yes, hats to the ITMFA collection.
Go to impeachthemotherfuckeralready.com or, if that's too much typing, ITMFA.org to order some ITMFA swag for yourself or someone you love. All the money raised will be donated to the American Civil Liberties Union, Planned Parenthood, and the International Refugee Assistance Project.
We're in for a long and ugly four years, folks. Let's raise some money for groups fighting Trump, let's bring ITMFA back into our everyday vocabulary, and let's remember that we — people who voted against Trump, people who want to see him out of office as quickly as possible — are the majority. ITMFA!