Sometimes in the food fight, we take a few steps forward and a few more backward. Like First Lady Michelle Obama's organic food garden on the lawn of the White House (which had real foodies everywhere celebrating and visioning a greener future for America) or
her support for local organic farms and food artisans
. Other times, though, people like
Tom Vilsak
get appointed to Secretary of Agriculture by Mrs. Obama's husband — the president himself — despite
Vilsak's ties
to Monsanto (the Agent Orange-turned food pesticide producer), Trans Ova (a dairy cow-cloning organization) and his role as a voice piece for cheap, risky, genetically-modified and subsidized crops and their respective corporations.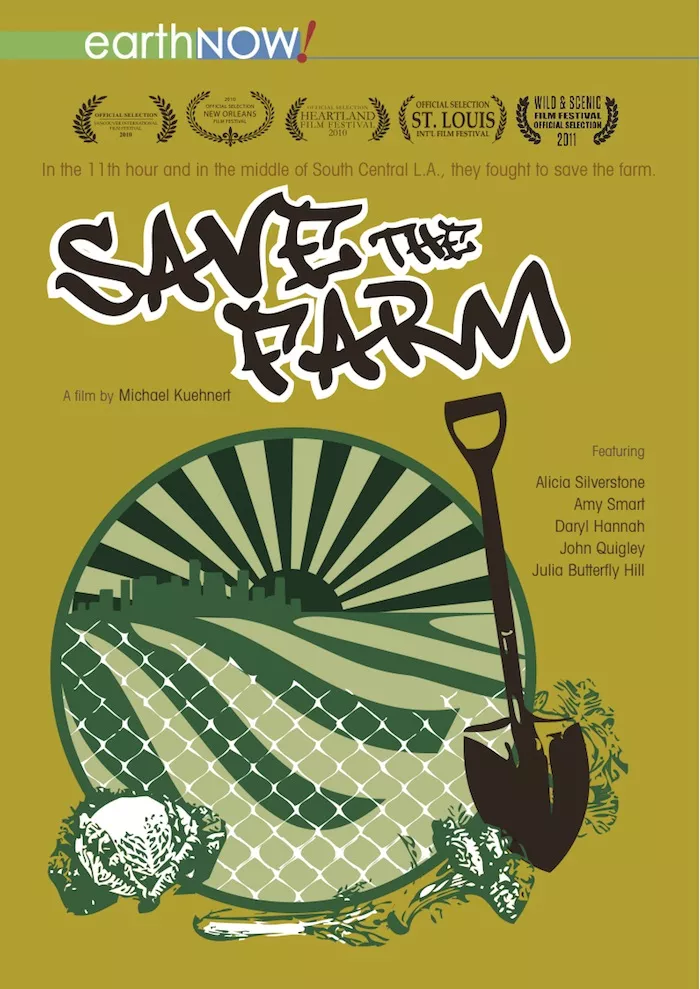 For hundreds of people in South Central Los Angeles, Calif., a few years ago, their step forward was in the form of a thriving community garden; one where at least 350 neighbors grew their own organic produce to nourish each other, in an area where fresh food is expensive and fast food, temporarily and economically at least, makes more sense. The 14-acre urban garden is highlighted in a documentary by the same name, The Garden.
The step backwards, however, came when the land was sold unexpectedly under the noses of the citizens to a wealthy land developer who intended to, and finally did, destroy it. What results is a protest, and brutal arrest of many people who backed the garden and thrived off of the goods. After about 12 years of growth and cultivating, plants were destroyed, torn down, and demolished. The wasteful and mournful scene is enough to incite anger of our own — even in those of us who live nowhere near LA — for the senseless attack on  food accessibility in a community that desperately needs it.
An offshoot of the film, Save the Farm — a shorter and condensed version of The Garden — will be playing Monday, August 22, at Southwest Worker's Union (1416 E. Commerce). Footage of local San Antonio community gardens will also be highlighted via Green Spaces Alliance, and speakers from Roots of Change Urban Garden and Evergreen Garden will be available to provide information to the public about their resources and services as well. The free screening will also be a chance for San Antonio community discussion; it's intended to stimulate conversation among community members, all in an effort to learn and do more for local gardening, sustainability, and food.
For more information, check out the event on Facebook. And watch the trailer of Save The Farm:
Liz Schau is a Certified Holistic Health Counselor who specializes in nutritional changes for women with thyroid disease, food allergies, autoimmunity, and digestive health concerns. You can find her at LizSchau.com.