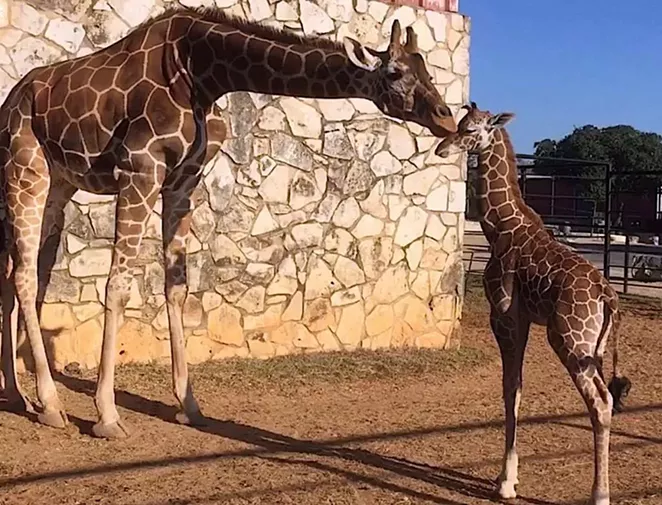 Natural Bridge Wildlife Ranch
A giraffe was born at the Natural Bridge Wildlife Ranch last month and is ready for visitors.
Faith, born on November 9, is the
32nd giraffe born at the ranch since 1984
. She weighed a little more than 120 pounds while her standing height is just more than 5 feet. The average height of an adult giraffe ranges from
16 to 19 feet
.
Her birth comes just a few years after the extremely rare twin giraffes born at the ranch in 2013. Known as
Wasswa and Nakato
, the twins are just the ninth known set of giraffe twins.
In addition to the prized twins, Faith is one of about 500 animals roaming the grounds of Natural Bridge Wildlife Ranch in New Braunfels.