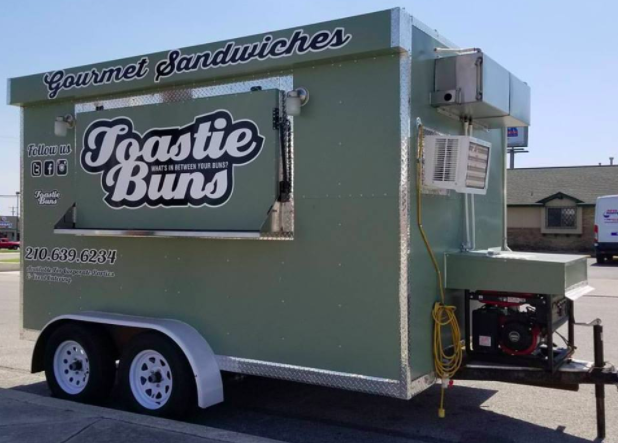 Get pumped for the return of food truck favorite Toastie Buns. The burger specialist was a pioneer in San Antonio's food truck scene in the early 2010s, but went into hiatus in 2014.
Now, Toastie Buns is back in the burger game.
Old fans and foodies alike can grab one of the famed burgers during a soft opening of sorts at Ranger Creek Brewing and Distilling this Sunday from noon to 4 p.m.
"In the past month, I've been pumping up the return on social media, and this weekend, chef Dom is going to be back serving those gourmet cheeseburgers," owner Dominic Chacon told
MySA
.
Fans might remember the toppings that were encouraged at Toastie Buns, like a fried egg or roasted chiles. While Chacon said he's still working on the menu, he'll stay true to offering sandwiches and burgers, now a half pound.
Ranger Creek Brewing & Distilling, 4834 Whirlwind Dr., (210) 639-6234