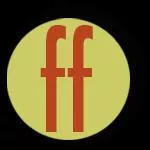 The Canícula and the Bard. Who would have thought they would make such wonderful bedfellows? Perhaps a touch uncomfortable with each other, hands awkwardly entwined, sweaty and slick. But that's what makes for interesting reading (who wants to read about those two people sleeping perfectly wrapped up together and carefree?).
Send your epiphanies and bedfellows to flashfiction@sacurrent.com.
—Lyle Rosdahl
Seeking the Bubble Reputation by Gabriel Fernandez
It wasn't a cold, dreary day when the epiphany hit him. In was in the Canícula, the hottest part of the year in Texas, when the sun, "
with eyes severe
," is an inveterate critic of everything you do wrong, and demands that you sweat out his primitive form of justice. He was forty years old now, and there were only two things he knew: the knowledge his grandfather had left behind and the wisdom of Shakespeare. He stood at his grandfather's burial mound until he was the only one left standing there, thinking about the things his grandfather had told him, thinking about his failed marriage, his kids who lived in another state. His grandfather had told him about the sites, the smells of the bodies, piled high upon each other, like some wretched ritual from an ancient primitive empire, of the babies, of the gas chambers. He had seen the concentration camps. As he stood in the cemetery, and pored over "
that earth which kept the world in awe
," he wished for the courage his grandfather had. He wished for his selflessness, for the strength to honorably dismiss "
vaulting ambition
," for a time when lives seemed to carry much more meaning. As he drove home, he remembered the conversation: "Why did you let her leave?" his grandfather asked. "I had to. I couldn't go." "The battle isn't with her. It's with yourself. That recognition is most of the struggle." He remembered looking at his grandfather's knees that day, at the cane next to him leaning against the wall. He had taken bullets to his right knee, which left permanent damage. He couldn't walk without the cane. But his grandfather had never complained about it. He had made sighs and shrugs, had lamented the pain he woke up with daily, but to him, that knee was the concrete connection to his solemn "
band of brothers
," a badge of honor which spoke a dignified creed of deep and personal sacrifice, his misshapen mosaic of the "
bubble reputation
" gained in the "
cannon's mouth
." When he was a teenager, he had found the medal in one of his grandfather's empty luggage cases. He stared at it for hours. "Why don't you frame this?" he asked his grandfather. "I don't like to see its consumed pieces of my spirit." The medal meant much more to him than to his grandfather. Because that medal, "
weighed not the dust and injury of age
," but weighed the story of a life's significance, of the purpose of a multiplicity of days, of the dust one accumulates in battles of spirit and mind, of the injuries singed through the skin because of the heated handles of misunderstanding and comprehension. As he closed the curtains on that day, he lay in bed, alone in his apartment, and tried to gaze deep through the "
mirror he had held up to his own nature
." "The evil in man's heart knows no bounds," his grandfather had told him. "But neither does the goodness. It's just that sometimes one seems to outweigh the other. Our job, there, at that time, was to take away that seeming." "To '
know not seems
'," he offered, trying to seem like he belonged in his grandfather's company.
The grandfather looked at his progeny, smiled, and rubbed his shoulder as they embraced the heat of that summer's day.
---
Lyle Rosdahl, a writer living in San Antonio, edits the flash fiction blog & best of in print for the Current. He created, facilitates and participates in Postcard Fiction Collaborative, a monthly flash fiction response to a photo. You can see more of his work, including photos, paintings and writing, at lylerosdahl.com.
Send your flash to flashfiction@sacurrent.com.