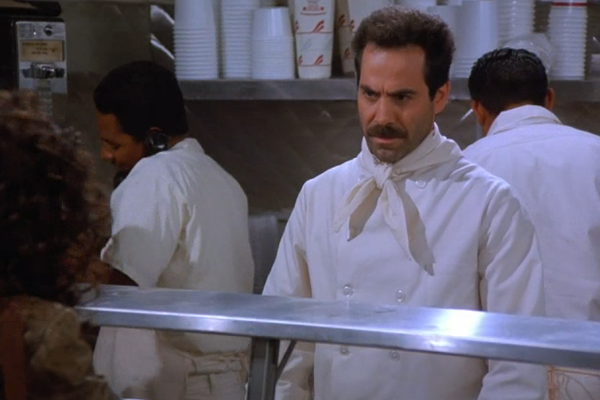 shalomlife.com
He's much more chill these days.
Details are scarce for now, but lovers of soup and shows about nothing will want to keep tabs on this appearance by Larry Thomas, the character who coined the phrase "No soup for you" along with CEO of The Original SoupMan Jamieson Karson and founder Seb Rematta. The character is based on an NYC soup vendor named Al Yeganeh.
The group will stop by still to be determined H-E-B locations to ladle varities of SoupMan bowls, share recipes on January 26 and 27.
We'll update with more details as they're released.