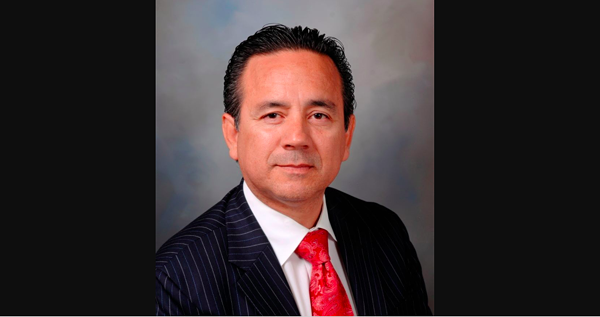 Four months after being found guilty of 11 felonies, Carlos Uresti announced Monday that he will resign from the Texas Senate.
Uresti was
found guilty
on February 22 of six counts of wire fraud, one count of conspiracy to launder money, two counts of securities fraud and one count of acting as an unregistered securities broker.
After being found guilty, Uresti surrendered his license to practice law. At the time of conviction, Uresti announced that he would appeal the ruling and would not step down from his position in the Senate despite outcry from his colleagues – on both sides of the aisle.
Uresti's resignation will take effect on Thursday, June 21. He shared his full statement on his
social media
accounts.
I have been blessed to serve the great State of Texas for 22 years. I met with so many good people to do all I could to help make peoples' lives better. With a heavy heart, I must now formally announce my resignation effective June 21, 2018. Please see my full announcement below. pic.twitter.com/qGho06t9Zt

— Sen. Carlos Uresti (@CarlosUresti) June 18, 2018
State Rep. Roland Gutierrez
and
former U.S. Rep. Pete Gallego
have both announced their plans to run to replace Uresti since his conviction. In his announcement, Uresti called on Governor Greg Abbott to call a special election to find his replacement.
Uresti is due for sentencing on Thursday, June 28, and faces up to 20 years in prison for each of his felonies. Experts suspect Uresti will face a prison sentence between
eight to 12 years
, according to the
Texas Tribune
. Uresti will soon make another court appearance on separate fraud and bribery charges.
Stay on top of San Antonio news and views. Sign up for our Weekly Headlines Newsletter.