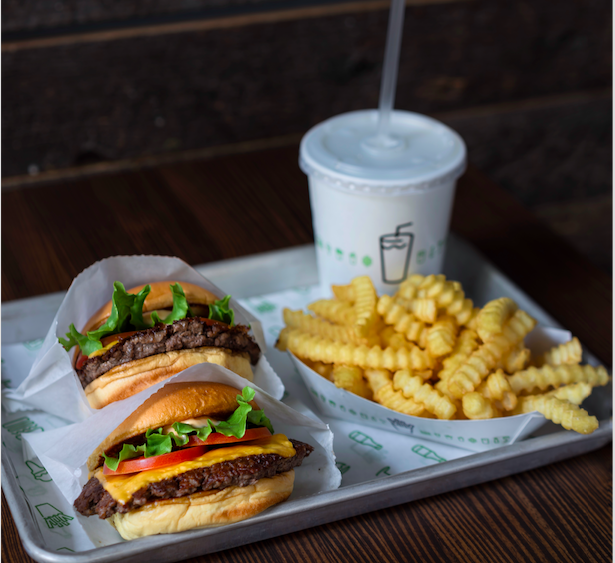 Shake Shack's
first San Antonio outpost
will open on August 23 at 11 a.m.
The Danny Meyer-founded shop, is known for its fast-casual burgers, hot dogs, crinkle-cut fries and shakes. The SA location will utilize local products in two of its offerings: The Peanut Butter Park custard concrete with vanilla custard, peanut butter sauce will include a Bird Bakery peanut butter-chocolate chip monster cookie, and the Pie Oh My concrete will feature a slice of The Granary 'Cue & Brew buttermilk chess pie. Barbecue fans will also be able to order the Lockhart Link Burger, "a cheeseburger topped with griddled Kreuz Market jalapeno cheese sausage link with ShackSauce and pickles."
Local beers from Ranger Creek and Alamo will also be featured.
The first 50 guests will receive a free Pie Oh My (vanilla custard and slice of The Granary 'Cue & Brew buttermilk chess pie) concrete when doors open. A ribbon cutting ceremony is planned for 10:30 a.m. that day.
Launched in 2004 in Madison Square Park, the brand currently operates 100 stores as of 2016 with locations in North America, Japan, the Middle East, Russia, Turkey, the U.K. and South Korea.
7427 San Pedro Ave.