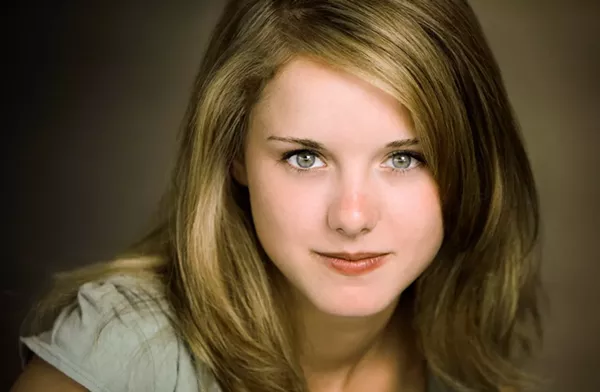 Facebook, Laura Slade Wiggins
In town as a guest for the "Official Countdown To Rockula," a pre-party to October's rock 'n' roll horror expo "Rockula," Shameless and Rings actress Laura Slade Wiggins will be performing a solo acoustic set at Ventura.
The songs on her 2012 EP Clementine are pretty straight-forward singer-songwriter jams that explore the care-free edges of folk. And even though she's from Athens, Georgia the tracks on the EP have a sort of California vibe that sound like a mashup of Beach Boys meets Vanessa Carlton meets that chick at school who plays songs on her acoustic guitar under a tree during lunch.
And though she hasn't officially released any new music since 2012, Ventura owner and Deer Vibes frontman Michael Carillo told the Current that she's been wanting branch out from her steady acting career, and was looking for a music gig while she was in town.

Saturday, August 19, With Mikey Vibe, Carly Garza, $6-$8, Ventura, 1011 Avenue B, 210-802-6940, venturasatx.com