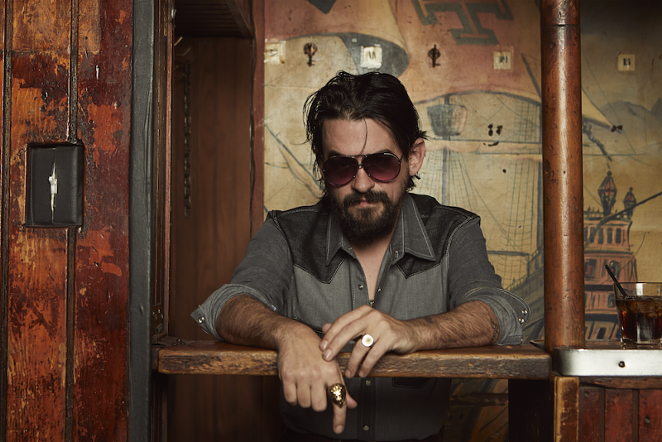 Shooter Jennings is a throwback to a time when outlaw country artists were fiercely independent, nobly authentic and called bullshit where they saw it. Here's a dude who shoots straight and ain't buying into your tired, prudish, ass-backward tropes that peg country musicians as champions of the willfully ignorant masses.
The son of country music royalty Waylon Jennings and Jessi Colter, Shooter has been putting out his own honest, adventurous and gritty music, first with his rock band Stargunn and then under his own name, since 2000. His sound ranges from swampy southern rock with psychedelic forays to hardcore outlaw country. He is inventive and has his own distinct voice within that sonic spectrum.
Shooter and his band come to Gruene this weekend touring behind his self-titled eighth album, which just came out back in August.
$15, Fri Oct. 19, 8pm, Gruene Hall, 1281 Gruene, New Braunfels, (830) 606-1281, gruenehall.com.
Get our top picks for the best events in San Antonio every Thursday morning. Sign up for our Events Newsletter.