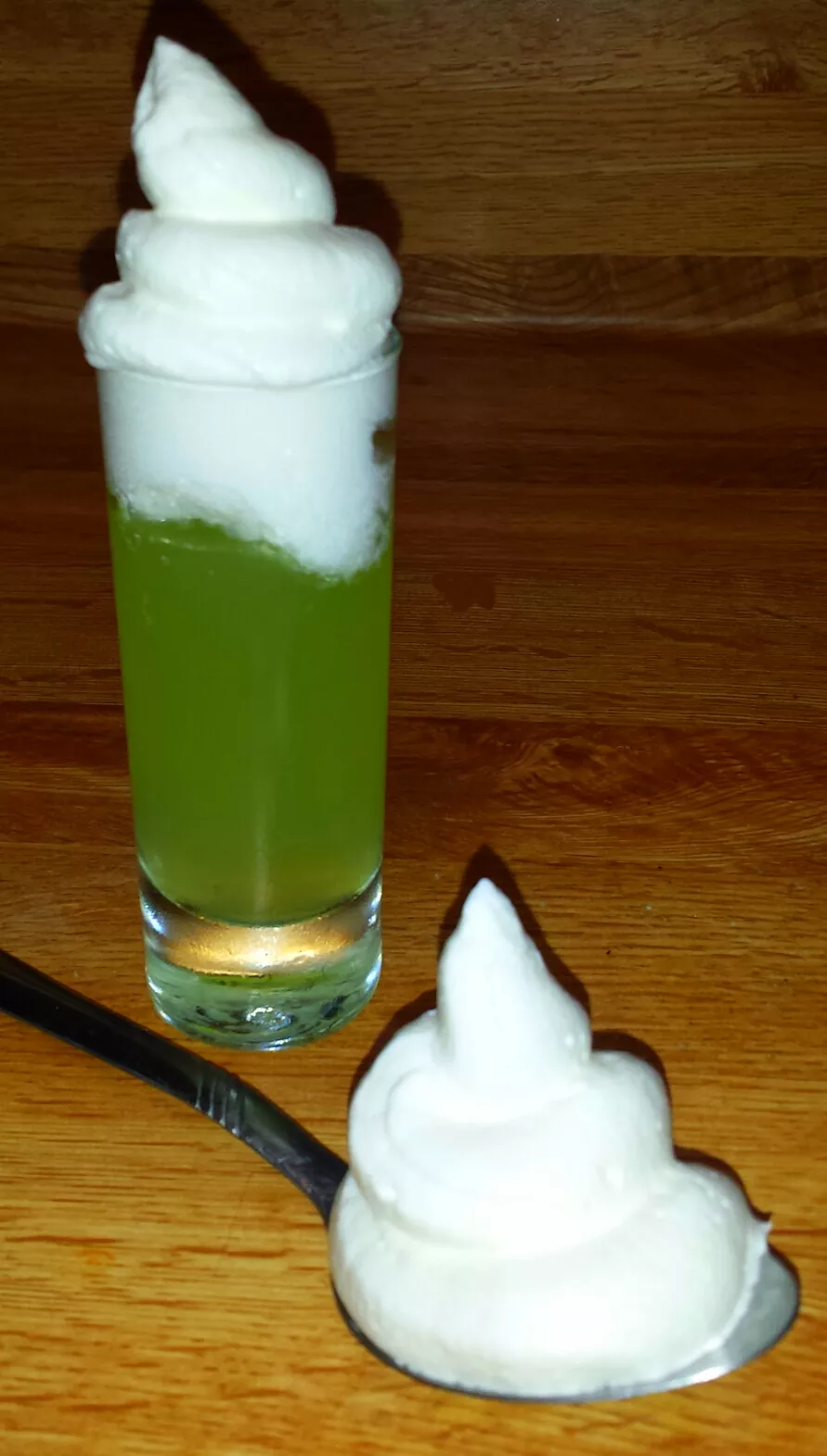 Dustin Dooling
Summertime desserts in Texas come with two stipulations—they must be cold and can't be too heavy. It's no surprise that many people prefer their summer shot selection to follow the same rules. So, with that in mind, this week's shot is cold, light and sweet, perfect for dessert or Happy Hour festivities. The vanilla-rich Licor 43 settles perfectly with the sweetness of the white rum. A little sweet and sour and a touch of Rose's lime provide a tart, citrus kick. The whipped cream brings it all together and makes the shot as fun to look at as it is to drink. Cheers!
Ingredients
1 ounce Licor 43
½ ounce white rum
1 ounce sweet and sour
¼ ounce Rose's Lime Juice
1 spoon of whipped cream
Combine the Licor 43, rum, Rose's Lime and sweet and sour in a shaker tin and shake until chilled. Top immediately with fresh whipped cream.