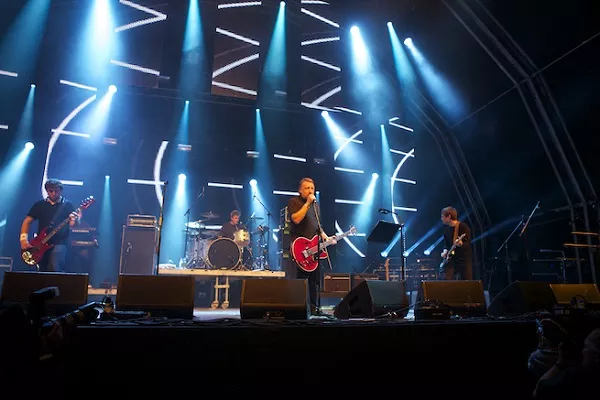 Courtesy
Peter Hook and The Light in action.
Monday, September 26
Peter Hook and The Light
Peter Hook is not exactly a household name, but the bands to which he has contributed his multi-instrumental gifts (chiefly on bass and synth), his vocals, and his songwriting talent certainly are. At least if your household is hip to the good shit that came out of the 1980s. As a founding member of Joy Division and New Order, Hook belongs among the ranks of rock royalty. On this tour, Hook and his band will present an album by New Order and an album by Joy Division, both of which are named
Substance
. These two albums—which are both singles collections, released in 1987 and 1988 respectively—represent the most popular music from these two seminal bands. In other words, show up at Paper Tiger Monday to see the best of Joy Division and New Order, performed by an important founding member of both.
$22, 7pm, Paper Tiger, 2410 N St Mary's, papertigersa.com