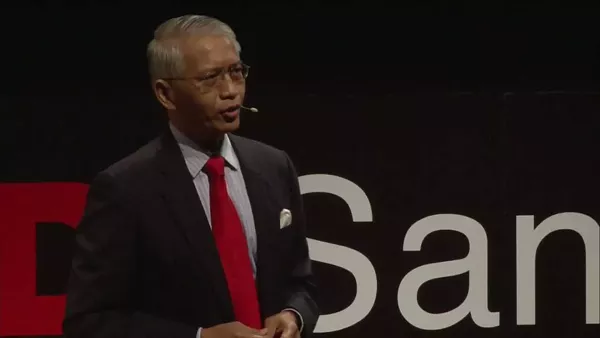 YouTube/TEDx
Sichan Siv gives a TED talk at the 2011 San Antonio TEDx event.
It's easy to get stressed about a malfunctioning Snapchat filter or filled up DVR. But when such inconveniences
totally
ruin our day, perhaps it's time to remind ourselves what true challenges look like.
Such an opportunity exists on Tuesday, May 24 at the Mission Branch Library (3134 Roosevelt Ave.), when Sichan Siv will deliver a program entitled
From the Killing Fields to the White House: The American Dream in First Person
.
Siv was born in Cambodia. In 1976, he fled his home country to escape the genocide carried out by Pol Pot and the Khmer Rouge. Siv spent a year in a labor camp and was twice sentenced to death before escaping to Thailand and eventually the United States with $2 in his pocket, according to a 2008 op-ed of his in the
New York Times
. He was the only member of his immediate family to survive.
He later graduated from Columbia University, and served as an aide to President George H.W. Bush and in the State Department. President George W. Bush appointed him to be the U.S. ambassador to the United Nations, where he served from 2001 to 2006.
Siv's presentation is part of the library's annual Holocaust commemoration. It begins at 6 p.m. and ends at 7:30 p.m. Click
here
for more information.