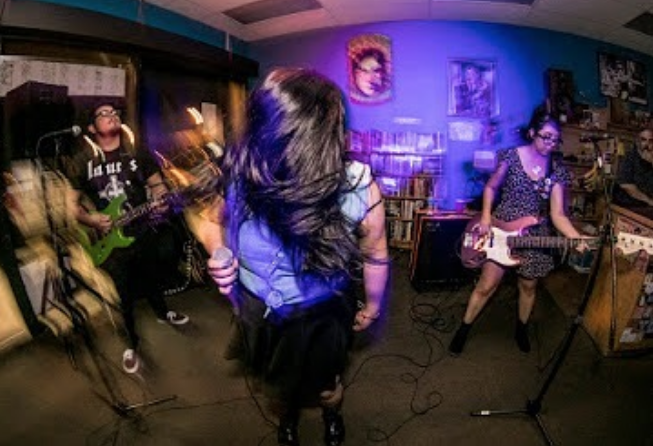 It is an unfortunate fact that we, in the U.S. and the world over, still have a lot of work to do to provide for the true equality and empowerment of women. This is a pervasive truth, affecting every industry, and music is no exception. In fact, in the testosterone-dominated world of rock music, it's even worse.
As such, a show like this weekend's Sirens of Rock Music Festival – while some might rightly cringe at the use of the word "siren," which alludes to female figures in Greek mythology that lured unsuspecting (boo hoo) men to their deaths (insert shruggie emoji) – is a welcome and necessary endeavor. The show/mini-festival puts the spotlight on ten acts comprised of or fronted by women, some of whom are familiar to our readers and some that are new on the scene. Performers include Kenzie Kellerman, Lloronas, Lola Pistola, Celestial Descent, War on Sunday, Fox Motel and more.
$5-$10, Sat Aug 11, 5pm-midnight, Alamo City Music Hall, 1305 E, Houston St., alamocitymusichall.com.

Get our top picks for the best events in San Antonio every Thursday morning. Sign up for our Events Newsletter.