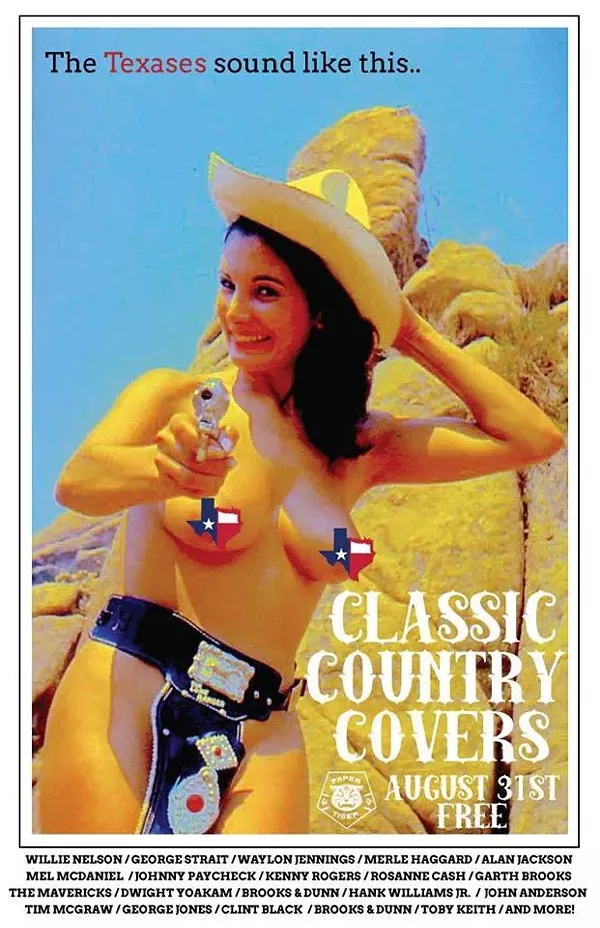 The Texases

It's not often that a cover band would generate the kind of buzz to warrant a must see affair; however, the Texases are most certainly not your grand-pappy's run of the mill country-cover-crooners. Featuring Travis Buffkin (DT Buffkin), Adam Fleming, and several members of El Campo, these gentlemen got together and collaborated in the crafting of a very large repertoire of some of country's grandest of tunes ranging from George Jones to George Strait. Their several hour long set at Paper Tiger will also be slinging up the likes of Mel McDaniel, Johnny Paycheck, Kenny Rogers, and much much more.
At Paper Tiger
Wednesday August 31st
Free // 8pm // All Ages


Mike Jones
Houston, Texas rapper, Mike Jones, hits up SA to perform hits such as "Back Then" and "Still Tippin" along with a variety of new material from recent mixtapes and an upcoming release via a new distribution deal with Atlantic.
Friday September 2nd
at Fitzgerald's Bar & Live Music
9pm / $20<!———EndFragment———>


Kansas
Supporting a new single entitled With This Heart, progressive rock heroes, Kansas, will be bringing their lengthy roster of hits and deep cuts to the halls of Tobin Center on Friday September 2nd.
Friday September 2nd
at the Tobin Center
8PM / $32-$100<!———EndFragment———>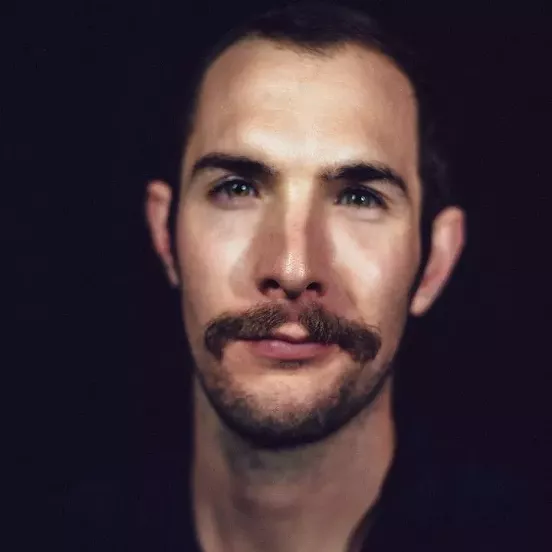 Courtesy Garrett T. Caps/Dave Terry
Garrett T. Capps Cassette Release
With a debut full length close to being released on September 16th via a record label called the Flenser after a long year of writing, recording, and mastering, Street Sects of Austin, Texas produce a very sample-driven style of hardcore punk that is altogether brutal, cold-blooded, and thunderous mix of industrial noise and ferocious tonalities. Accompanying them are SA pysch rockers, Sunjammer. Blacknail of San Antonio will also be rocking their own brand of hardcore punk, and Garrett T. Capps will be celebrating the release of a brand new music video and the Inc. EP cassette.
At Paper Tiger
Saturday September 3rd
Free // All Ages // 8PM
Courtesy of Échale Latino Music Festival
Échale Latino Music Estyles
Getting ready to kick into its second year, the Échale Latino Music Estyles festival swings into action this Labor Day weekend as one of the most fun, family-friendly, and special events going on in San Antonio this year. In particular, the organizers take a lot of pride and place heavy emphasis in curating a blend of local and regional musicians to punctuate the celebration of the incredible art, music, and soul of the Latin American arts culture in the San Antonio community. Craft beers, delectable bites from Pearl restaurants, and live art installations will also be present at this must-see event.
At Pearl Brewery
With Money Chicha, Manolo Black, El Tule, & More
Free // All Ages // 12pm
Courtesy of Mild High Club
Mild High Club

Based out of both Los Angeles, California and Chicago, Illinois, ethereal pysch rockers, Mild High Club, will be floating into San Antonio for an early evening Labor Day show at K23. Exotic, warm, laid back, and even sliding in some sublimely smooth and funky basslines for good measure, the five-piece band conveyed a knack for crafting a lovely slacker sound in their 2015 feature length debut, a ten-track album called Timeline. For this go around, they'll be supporting a spectacular new album that debuted August 26th via Stones Throw Records named after the leading single, Skiptracking. Speaking of which, don't skip this.




Monday September 5th at K23

With Tele Novella and Sunjammer

$8 // All Ages // 4:30pm
<!———EndFragment———>