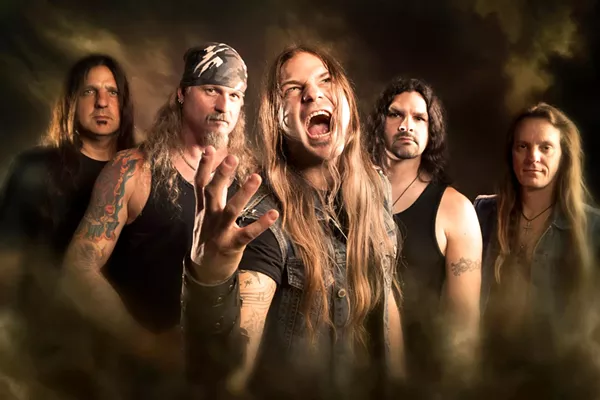 Oh shiiiiiiiiit, it's that metal news we've been waiting for, y'all.
Metal giants Iced Earth and Sanctuary are hitting the road for a tour across North America with a stop at the Aztec Theatre on Tuesday, March 13.
Following the unfortunate loss of one of metal's most revered vocalists, Warrel Dane (Sanctuary, Nevermore), prior to Sanctuary's upcoming dates supporting Iced Earth across North America, the band has announced the tour will go forth as planned. Dane passed away on December 13, 2017 due to a heart attack while recording his second solo album in São Paulo, Brazil. The shows will act as a farewell tour in tribute to the life and memory of the late singer with guest vocals for Sanctuary performed by Witherfall's Joseph Michael.
"Sanctuary has decided to continue on with the Iced Earth tour to pay tribute to our brother Warrel Dane," said Sanctuary guitarist Lenny Rutledge in a press release. "We have enlisted the help of our friend Joseph Michael from Witherfall. The set will consist of many old and some newer songs performed with the utmost respect and quality to honor our friend. Please join us in this farewell as we celebrate Warrel's musical legacy with Sanctuary. We look forward to sharing this tribute with all of you."
Tickets are on sale now and can be purchased
here
.
$25, Tuesday, March 13, 7pm, Aztec Theatre, 104 N. St. Mary's St., (210) 812-4355, theaztectheatre.com.