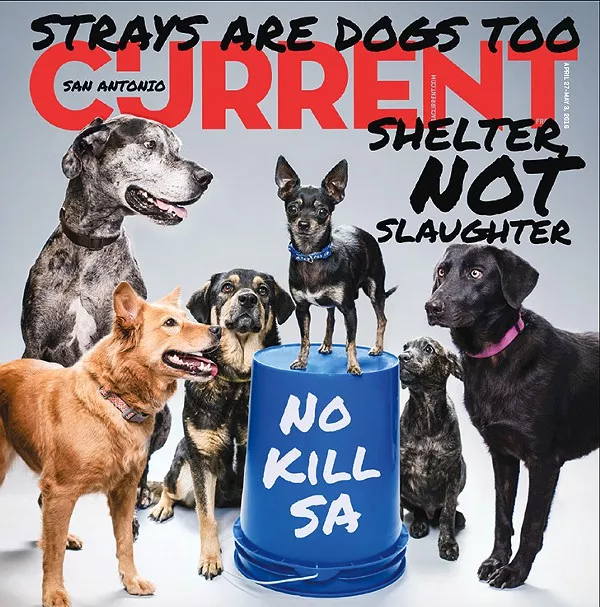 Josh Huskin/Rick Fisher
Some of the dogs featured on the Current's cover are still looking for homes.
In late April, the
Current's
cover story was about the relationship between the city's no-kill status and stray animals, which still plague certain neighborhoods. If you haven't yet, read it
here
.
The cover image featured six adoptable pups from the
Animal Defense League of Texas
. In the weeks since the story ran, some of those dogs were adopted, and others are still looking for a forever home. Here's an update:
Josh Huskin
DiNozzo
DiNozzo
was adopted before the story even published. The puppy, a labrador and shepherd mix, is happily situated in a new home.
Josh Huskin
Sisco
Sisco
, a five-year-old Great Dane, is
still looking for a home
. He needs lots of attention from a single adult without other pets. Sisco is a handful (literally, at over 100 pounds), but is smart and knows how to sit, lay down and shake.
Josh Huskin
Bernie
Bernie
the Chihuahua is currently in long-term foster care.
Josh Huskin
Haylee
Haylee
, a labrador mix, is still available for adoption. Haylee needs space to be active — someone who spends a lot of time outdoors or has land where she can run around would be perfect for her.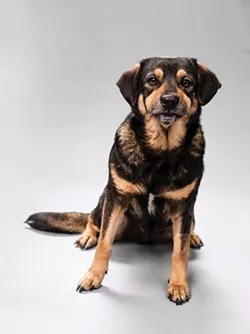 Josh Huskin
Joan
Joan
, who's a mix of a beagle and other breeds, has a new home. The two-year-old pup was recently adopted.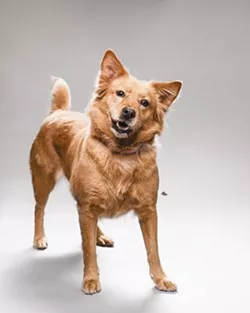 Josh Huskin
Chelsea
Chelsea
is a chilled-out retriever mix. You'll want to keep an eye on the ADL website for her. Although she's still at the ADL, she's currently unavailable for adoption because of a medical procedure.
There are of course other dogs available for adoption with the ADL (and cats too). Click
here
to see a full list of all the adoptable animals at their facility. For information on other local rescue and adoption agencies, click
here
or
here
.