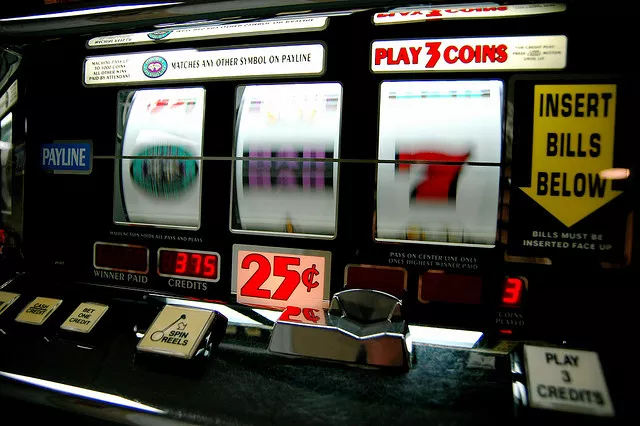 Via Flickr user Jeff Kubina
Law enforcement conducted a massive raid of eight-liner operators in Falfurrias yesterday.
There's big trouble in a tiny South Texas town.
The
San Antonio Express-News
reports
that federal, state and local law enforcement raided over a dozen illegal casinos yesterday in
Falfurrias
, a small town about 160 miles south of San Antonio. The raid was Texas' largest ever casino crackdown.
Law enforcement have yet to make any arrests related to the raids, but they seized hundreds of eight-liner slot machines and some telephones. Arrests could be forthcoming.
Eight-liners are ubiquitous features in gas stations and other small businesses throughout San Antonio and South Texas. Given Texas' strict gambling laws, they exist in a
legal grey area
.
Technically, the machines are for amusement purposes only, but operators find ways to circumnavigate the law. Since it's illegal for them to provide a direct cash payout, players must jump through a series of loopholes in order to collect their winnings.
But cops in Falfurrias claimed that the town's eight-liner operators were blatantly breaking the law by offering cash prizes. Urbino "Benny" Martinez, the chief deputy of the Brooks County sheriff, said that angry customers called his office to complain about unpaid winnings, according to the
Express-News
.
Law enforcement officials say that eight-liners attract unseemly and illegal elements.
"Eight-liners breed corruption," Cameron County District Attorney Luis Saenz said to the
Express-News
. "I think you will find in the days to come that those places in Falfurrias were embedded with public corruption."