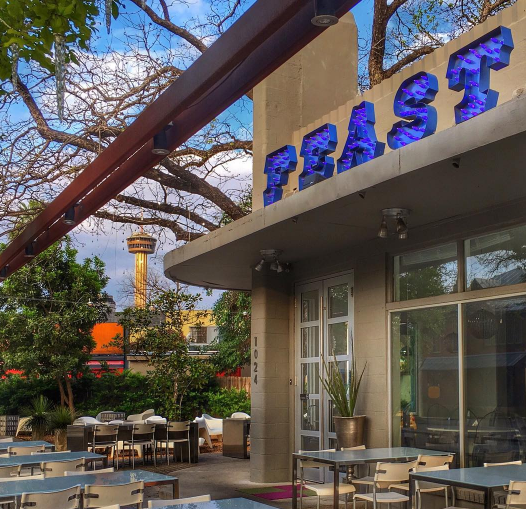 Feast, a longtime fixture in Southtown San Antonio's dining scene, will serve its final cocktails and dishes on Tuesday, December 31.
The restaurant, a collaboration between chef Stefan Bowers and Andrew Goodman, opened with contemporary American cuisine, bold cocktails and sharing plates in 2011.
Bowers and Goodman have since teamed up to open Battalion, Rebelle and Playland Pizza. The news was shared with patrons and fans via Facebook on Thursday.
The announcement comes in light of the building's lease ending. Though a date wasn't provided, the team promised pop-ups and parties to take over the space until the end of the lease.
So many restaurants, so little time. Find out the latest San Antonio dining news with our Flavor Friday Newsletter.