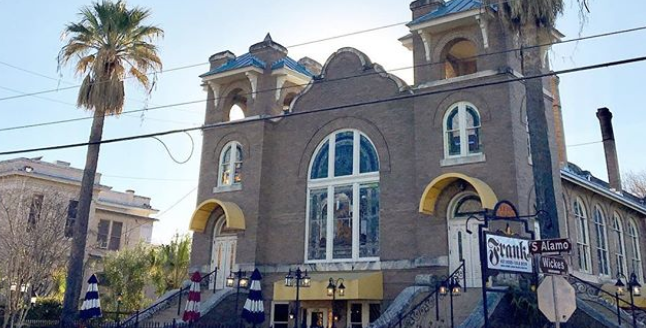 Local gourmet hot dog joint, music venue and watering hole Frank announced on Instagram Monday morning that they'd be shutting its doors effective immediately. In the post, the owners explained that they will now focus on other collective business ventures and individual projects.
Here's what the owners had to say in the Instagram post:

SAN ANTONIO:
It is with great gratitude that we as a Frank family say Thank You for the last few wonderful years of business and friendship! Frank would like to formally announce that we will be closing our 1150 S. Alamo location effective immediately. We will be moving forward to focus and fully realize our other collective business ventures and individual projects.
The last few years have been met with wonderful King William and Southtown community support. For that we humbly bow and give thanks. We are honored and blessed to have been fully embraced by this city since our first meeting of the great Mike Casey several years ago. Mike along with the the gang over at the King William Association, all of our residential and business neighbors, the great Traci Lewand of Hemisfair, our Homies at Do210, Giant Noise, the Current and way, way too many other folks to count have changed the course of our lives forever.
The dogs may be leaving the church, but the friends we've made along the way will stay forever. Another business venture will undoubtedly grace the church before too long. The neighborhood, San Antonio residents and tourists alike will have another opportunity to visit the church again soon under a new light.
Please continue to visit all the super righteous spots in our hood as they have been the most gracious of friends to us and our business over the years.
Please like, tag and or share to your peeps to help us get the word out so we can spread this love:

We thank you all.
We are eternally grateful.
We love you San Antonio.
adiós por ahora amigos
Frank opened in early 2016. As of now, there is no word on who will be moving into the space, located at the former Alamo Methodist Church in Southtown.
New restaurant openings? Restaurant and bar specials? Food reviews? Food festival announcements? Get all that and more straight in your inbox by subscribing to our Flavor Friday newsletter.