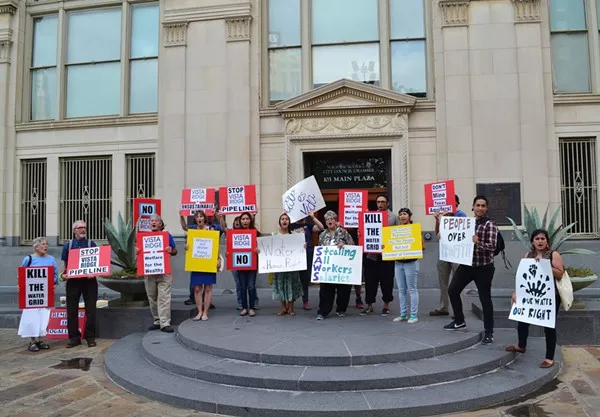 Not even a week after City Council voted to approve a San Antonio Water System rate increase that would help pay for the 142-mile Vista Ridge Pipeline, among other projects, the energy company that's building the infrastructure initiated pre-bankruptcy proceedings.
Reuters reports that Abengoa
made the move after an investor wouldn't "inject fresh capital into the energy firm, sending its share price tumbling by 60 percent."
From the report:
Under Spanish law, companies can enter into pre-insolvency proceedings, giving them up to four months to reach an agreement with creditors to avoid a full-blown insolvency process and a potential bankruptcy.

Failure by Abengoa to reach such a deal could lead to Spain's largest bankruptcy on record.
The
San Antonio Express-News
reports that the impact to Abengoa Vista Ridge LLC
, a subsidiary of the company, is unclear, but notes that the story is developing.