Ghosts aren't for everyone (and they're most certainly not real, right ...), but if you're into that sorta thing (all things amazing and spooky) there's a new ghost tour in town for you.
The
Sheraton Gunter Hotel
(205 E. Houston St.) will host five nights of ghost touring from October 27 through 31. There will be two hour-long tours per evening (7:30 and 9:30 p.m.) that will open Room 414, the historic recording session of Blues artist Robert Johnson. The event will include a tour of the haunted sixth floor, where guests can check out artifacts and hear expert theories before visiting Room 636 that has a sordid history of its own.
Tours will be led by Guillermo Fuentes, creator of S.A. Paranormal Investigations. Tickets, $40, are available through
Eventbrite.com.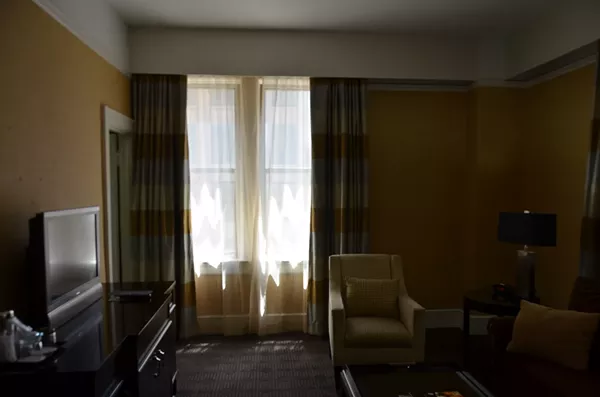 Matt Stieb
A seemingly normal room 414 ... or is it?