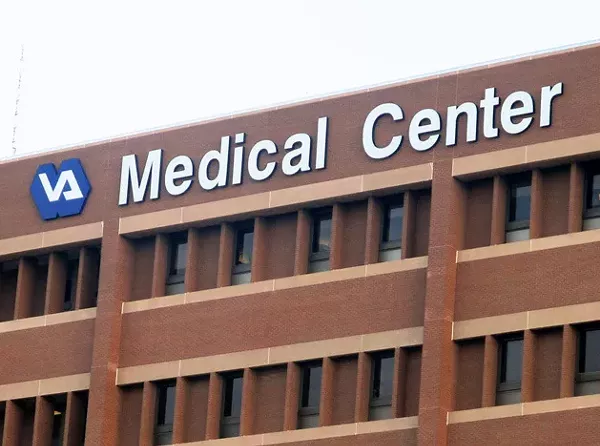 Courtesy
Audie L. Murphy VA Hospital in San Antonio
The largest universities in Texas now extend benefits to the spouses of the same-sex marriages.
Along with the University of Texas and Texas A&M University systems, public employers state-wide now allow current and retired gay and lesbian employees to enroll their spouses in the same benefit programs and services available to heterosexual couples, the
Texas Tribune reported
.
Prior to the Supreme Court's ruling, Texas law denied same-sex spouses eligibility to apply as dependents on health insurance plans subsidized by the state. The state pays 50 percent of insurance premiums for state employees.
Lisa Moore, an English, women and gender studies professor at the University of Texas at Austin left Cornell University and her same-sex marriage benefits for UT at Austin in hopes those benefits would soon follow. After 24 years she has finally gained those benefits back.
Moore pleased, says "Honestly, for the first time today I walked onto campus and I felt equal. I felt like I was being paid the same as a heterosexual employee," according to the
Dallas Morning News.
Bexar County's Civilian Benefits Program has included same-sex spouses and domestic partners since 2012. City
requirements
include a copy of a marriage license or documentation of a domestic partnership in effect for at least six months.
Catherine Terrell, director of governmental affairs for the Employees Retirement System, confirmed with The Texas Tribune about 1,500 individuals, likely including same-sex spouses and dependent children of those spouses, would immediately sign up for benefits.
The Department of Veteran Affairs has even joined the movement, stating Tuesday "[The] VA may recognize the same-sex marriage of all veterans," according to
The Hill
. These benefits would include VA disability compensation, survivor benefits, home loans or burial rights with their veteran spouse in a national cemetery.
Additionally, same-sex military couples can get married on military bases, as long as the base chaplain is willing to perform the ceremony.
Some public and private institutions extended equal benefits for years before the Court's ruling. Among those, Texas State University professors commend the revision of the benefits policy, but say there's still much to do on the discrimination front.
Apple, Samsung, and Whole Foods are also among those that previously extended benefits to same-sex spouses. "We are proud to say we've offered domestic and same-sex partner benefits for many years and were one of the first Texas companies to do so," a Whole Foods Market spokesperson told
KXAN
.
The change Texas' benefit dependent eligibility coincides with the state's open enrollment period for employees and their spouses seeking benefits for next year.