Photo by Josh Huskin
Have you ever seen a vagina walk down the street? Not in the midsection of a woman, but an entire human who's made entirely of vaginal matter? If you haven't, just watch a Spurs game and, in particular, watch Tiago Splitter.
Oh, the Spurs won Tuesday night, rather easily (109-91), because they had to, but no thanks to Tiago. His stats don't really tell the story. If you glimpse at his steals total, you might mistake him for Mike Conley. But, rest assured, those were balls thrown directly in his direction that he'd have to have been sleeping to not catch. And he was nearly sleeping.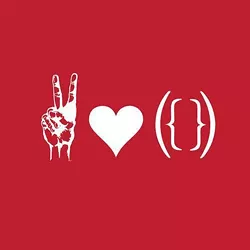 CLICK HERE TO READ OUR EDITOR IN CHIEF CALLIE ENLOW'S RESPONSE COLUMN.
Splitter masqueraded as a competent role player during the regular season, but once things get serious, he's not. When he gets a post opportunity at point-blank range, the shot inevitably gets stripped down low, Karl Malone-stye. And when he's on defense, he makes Carl Landry look like Charles Barkley.
The Spurs, who mauled the "greatest shooting backcourt ever" Tuesday night, aren't out of the weeds in this series. In fact, no one should be surprised if they dump Game 6 at Golden State. Their odds of advancing, however, are quite good. Awaiting them, short of a miracle, will be the Memphis Grizzlies, whose interior duo of Gasol and Randolph will require a supreme defensive effort from someone besides Tim Duncan. Unfortunately for the Spurs, they start a seven-foot Brazilian Wax at power forward. Time to dust off DeJuan Blair.
Click here to check out our photos from Game 5.