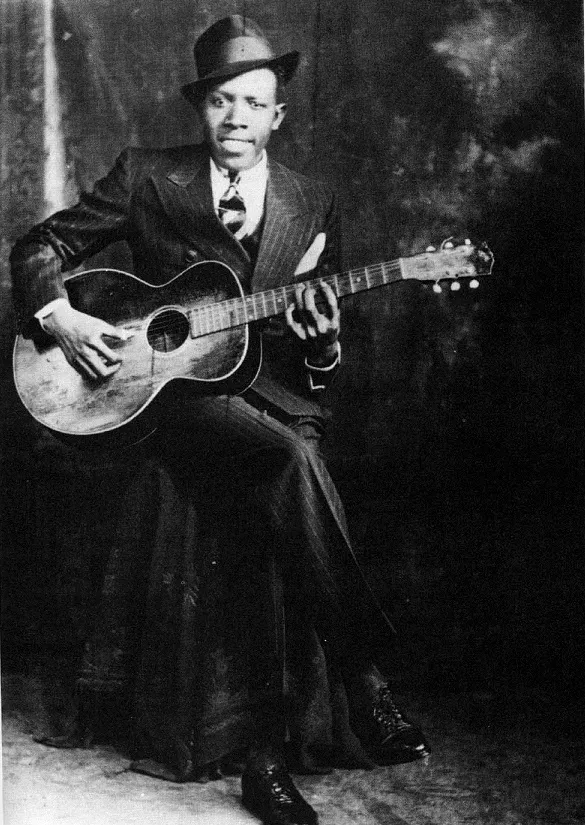 trueblueser.files.wordpress.com
We, as a species I reckon, are attracted to mystery and to misery. (Far be it from me to psychoanalyze that.) And, as such, for fans of blues and curious bystanders alike, seminal bluesman Robert Johnson—who laid that low down feeling across exactly 29 excruciatingly beautiful songs, who is oft rumored to have sold his soul to the devil in a Faustian bargain, and who recorded in San Anto in the mid-1930s—has always held an uncanny and near-indescribable allure.
This allure is intensified by both the quality and scarcity of his music. Johnson, who only lived to age 27, recorded just 29 songs (plus a handful of alternate takes) in his lifetime. But what songs they are! Imbued with a near-mystical sense of the hard knock life and trembling with the frank bravado of a true musical expressionist (in terms of writing, singing, and playing), these songs map out an individual snapshot of the collective suffering of African-Americans during Johnson's lifetime.
As November marks the 80th anniversary of Johnson's historic recording sessions in San Antonio, during which the man laid down half of his total recorded output, the folks at the South Texas Museum of Popular Culture (Tex-Pop) are hosting an exhibit/performance to commemorate the iconic songwriter. A figure
surrounded more by mystery than by verifiable truths
, Johnson will forever be an awe-inspiring figure, a truly unique individual whose music, in all its stark glory, contains the greatest and most dependable wellspring of his identity. With this new exhibit, Tex-Pop looks to shed some light, or at least revel in some delectable mystery, on Johnson's life, particularly the time he spent in San Antonio.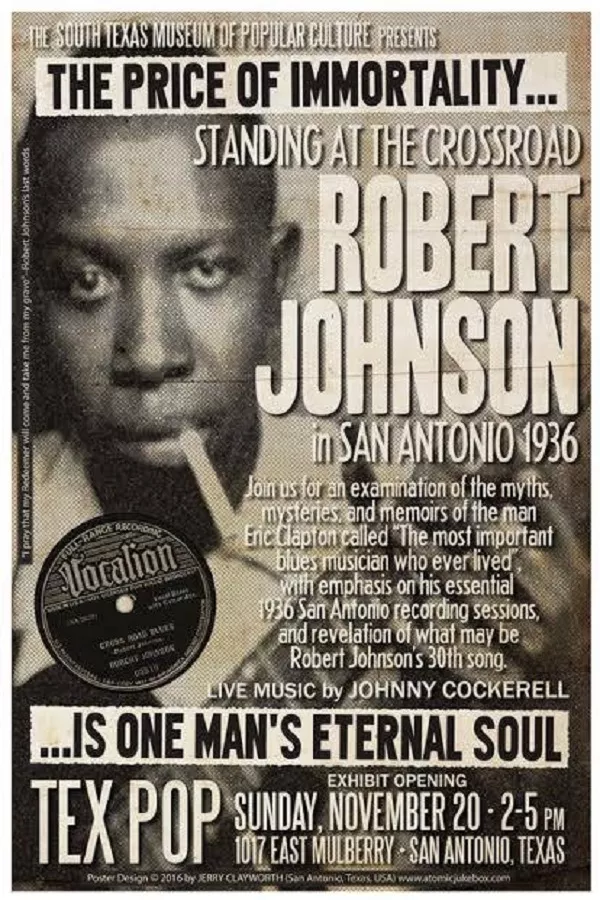 The exhibition itself contains photos, an array of various memorabilia, vinyl, and other ephemera, through which museum-goers can try to piece together a coherent narrative. We are even promised a "tantalizing look at what may be a 30th Robert Johnson composition," which for our money is reason enough to check out the show.
Other highlights of the exhibit opening event include a relevant performance by local bluesman Johnny Cockerell and a veritable 1930s-in-SA history lesson, presented in musical form by DJ Phil-o-Graph.
Standing at the Crossroad: Robert Johnson in San Antonio 1936
$10 (suggested donation), 2:00pm-5:00pm, Sun, Nov 20, South Texas Museum of Popular Culture, 1017 E Mulberry, (210) 792-1312, stpcc.org.