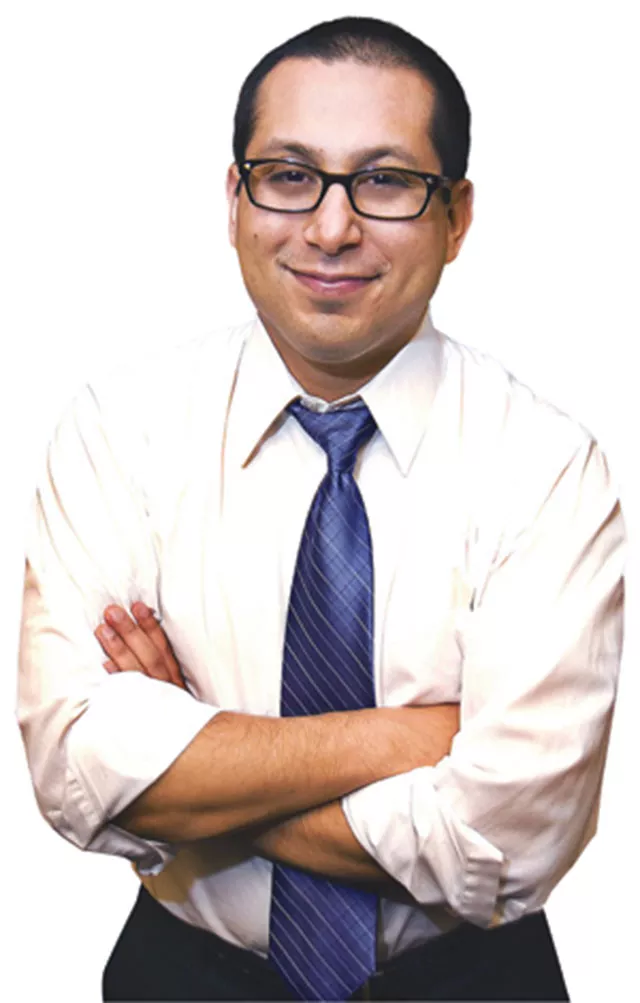 Courtesy photo
District 1 City Council member Diego Bernal
No good deed goes unpunished, a phrase that's more than just cliché when it comes to politics. At the beginning of the year, a City ordinance restricting credit access businesses, more familiar as payday and auto title lenders, went into effect. However, those restrictions appear to be in jeopardy as the Texas Legislature considers a bill with more lenient limits, which would effectively kill local regulations.
State Sen. John Carona (R-Dallas) introduced the scrawny substitution bill last week, to the chagrin of some non-profit organizations and local governments. Many municipalities and non-profits that work with the poor claim payday loans' exorbitant interest rates (a payday loan APR can exceed 600 percent, while the average credit card APR is 14.96 percent) and focus on low-income customers trap borrowers in a cycle of debt of ever-steeper fees, penalties, and interest that far exceeds the original principal. Some state legislators like Carona claim these lenders' booming business reflects their products' popularity, and beside, the payday loan industry lobbies aggressively at the Texas Capitol, to the tune of $2.3 million during the 2012 election cycle.
"Those of you who think you can achieve more," said Carona, during a March 19 hearing on his bill in the Senate Business and Commerce Committee, "there are not political votes there in the House or the Senate to have the kind of massive bill that some of you would like to have."
That didn't deter District 1 City Council member Diego Bernal from testifying against the bill. "This is a situation where elected representatives are absolutely betraying the desires of their constituents and really bending over backwards to accommodate a special interest," said Bernal, reached by phone after his testimony.
Bernal made payday lending reform a hallmark of his first term in office, pushing through the current ordinance, the strictest in the state, which limits payday loan amounts to 20 percent of the borrower's gross monthly income, inclusive of all fees and interest amounts. The loans must be paid back in four installments, with 25 percent of each payment going toward the principal. Similar restrictions apply to auto-title loans.
Comparatively, the bill introduced by State Sen. Carona would place limits on payday loans of 15-35 percent of GMI, depending on income, not including fees or interest, and doubles San Antonio's income/value threshold for auto-title loans. Some loans could be paid back in 12 installments.
Carona's substitute bill includes some provisions regarding loan agreements for Spanish speakers, but COSA's current ordinance goes further, mandating that every document be made available in the consumer's preferred language, and read to illiterate consumers in its entirety prior to signature.
Hoping to rally skeptical cities to his side, Carona repeatedly asserted that statewide legislation would relieve municipalities from litigation. Credit access businesses have already sued San Antonio for conflicting with state law on this issue. Carona stressed that cities would continue to face legal battles, although a state district judge recently dismissed a similar lawsuit brought against the City of Dallas. Carona's repeated, and final, words were that the bill was the best compromise with the most chance of passing through a heavily influenced legislature, and that this bill was better than no bill.
Bernal remains unmoved. "If I had to choose between what's on the table now or reverting to what San Antonio has, I'd choose San Antonio," he said. During his testimony, Bernal challenged the committee to put tough payday loan restrictions to a constitutional amendment if legislators were truly so corrupted they would put industry money before constituent needs.
State Rep. Mike Villarreal (D-San Antonio) sides with Bernal, an important move since he was slated to sponsor a companion bill to Carona's based on a previous, more stringent version. "I can't support the committee substitute that was presented this week," he wrote in an email to the Current. "I would like to have uniform statewide consumer protections, but if the bill isn't strong enough I'd rather let individual communities continue to set their own local standards."