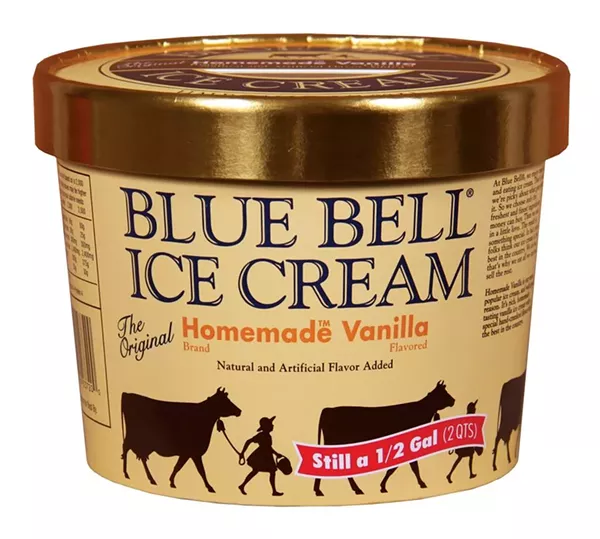 Did Ben & Jerry's roll through our office yesterday with free samples of their new Texas-themed flavors (a barbecue peach and a bourbon pecan pie you can vote for
here
)? Yes and it was fabulous. Did I judge a boozy ice cream social at Dorcol Distilling Company a few weeks ago? Yeah, totes. Am I crying into cups of A La Mode Gelato flavors? At least once a week.
But.
Do I miss Blue Bell's Homemade Vanilla? A thousand times yes.
Still...considering the Texas ice cream maker broke millions of hearts this summer by issuing a
total recall
due to a Listeria contamination (which they were aware of in 2013, no less) and THEN let go of more than 1,400 employees, it's safe to say I'm taking this Facebook announcement with a grain of salt (just a pinch to balance out that sweetness):
I won't hold my breath as I wait for The Great Divide to return to shelves. I'll just keep crying into my
Creamy Creations 1905 Vanilla
and wishing Ben & Jerry's hadn't discontinued
Jimmy Fallon's Late Night Snack
.