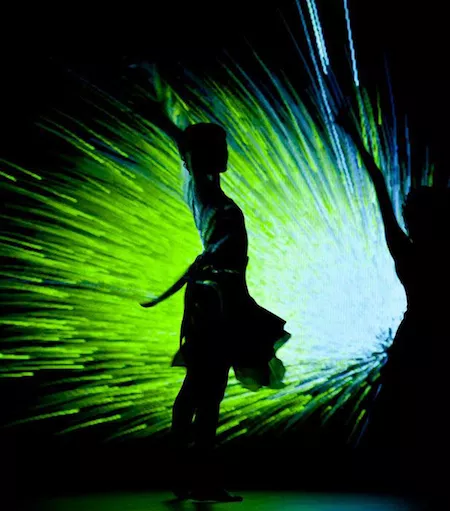 Where's a new performing arts festival to go when the summer temps begin to hit the triple digits? Inside, out of the heat's a good bet. Enjoy the cool climes of Jump-Start's Sterling Houston Theater when the first edition of the Summer Sparks New Works Festival runs Friday and Saturday, June 8-9, with drama, comedy, live animation, modern dance, story-telling and burlesque. Subject matter will range as widely as performance style. Here's a couple-few: a post-apocalypse sci-fi border story of drug runners; El Chupacabra and gang-bangers; online-dating as physical comedy; gay sex and the art of the threesome; sultry multimedia burlesque; live animation with dance improv; a tourist's view of sex and religion in the Middle East.
All the sets are new to SA, with 13 world premieres in the mix. The 10 to 20 minute sets are run back-to-back, but don't let the lack of an intermission deter you. Audience members are encouraged to come and go as they please. (We expect the nearby libation spots will be poppin'.)
Performers include: Topher Sipes & Samantha Beasley of ARTheism, Atta Girl Productions, Aaron Aguilar of Proxy Theater Company, S.T. Shimi & Erik Bosse, Amanda Silva, Lisa Suárez, Annele Spector, Erica Wilson-Perkins & Erison Dance, Marisela Barrera & Laura Varela, Anna de Luna, Aaron Richmond-Havel, Dino Foxx, Christina Casella & Sara Means, among over 36 local and regional performers.
$10; 8pm-? June 8-9, Sterling Houston Theater at Jump-Start, 108 Blue Star, (210) 227-5867, jump-start.org