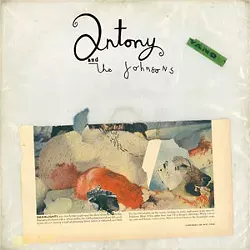 Swanlights
Composer:
Antony and the Johnsons
Conductor:
Antony and the Johnsons
Label:
Secretly Canadian
Release Date:
2010-10-06
Rated:
NONE
Genre:
Recording
Antony Hegarty often comes across as one of the most self-indulgent artists in contemporary music, and Swanlights is a perfect example of Hegarty's love-it-or-leave-it mentality. Album opener "Everything is New" encapsulates the spirit of the entire album in four and a half minutes, spinning a lyrical web whose subjective subterfuge is mirrored in the song's emotional sweep. While the album as a whole echoes the lyrical and sonic progression of its first track, it does so in varied guises. "Ghost" is a stunning study in dynamics, where soaring vocals and strings are underpinned by a racing piano line. "I'm in Love" pairs a circuitous organ figure with jazzy bass surrounding a pop-perfect vocal melody that could be an instant classic. "Thank You for Your Love" sounds like a cover of some lost '70s R&B genius. "Fletta" finds Hegarty trilling away with Björk, likely the only vocalist with whom he finds perfect company.